Glory, fandom, awards and riches are the perks that professional athletes are beneficiaries of over the course of their careers. But what happens when the limelight fades and the cheers are no longer audible? Since the career of a pro athlete is typically over by the time they are in their mid 30's, it's easy to write off the men and women who brought us fans so much joy and move on to the younger, new batch of athletic talent to fulfill our rooting interests.
The fact is that these ex-athletes have most of their lives ahead of them and little training or education in potential career pathways that they must choose to make a living as 'civilians'. It seems to be a common theme for athletes looking to the future to use the money they've earned over their careers to invest in business ventures and other entrepreneurial activities. Many have done so to great success and have seamlessly blended into the business world. Others have not been so lucky. Below I'll dive deeper into 3 examples of former professional athletes that have become titans in the business world and 2 former pros that have had a very unfortunate go of it in financial life post-sports.
Magic Johnson
Earvin 'Magic' Johnson Jr. has a long history of winning. As a high school basketball player in Michigan he won the state title. As a collegiate basketball player for Michigan St. he won the NCAA championship. And of course, as a Los Angeles Laker legend he was victorious in 5 NBA Finals. Magic has overcome a lot and fought through adversity over the course of his life. Most notably, the sports world stood still when we learned of Magic's HIV diagnosis. His response was to create the Magic Johnson Foundation and promote awareness of the disease and help those who suffer from it.
Once his basketball playing days were up Magic continued to win in his entrepreneurial pursuits. And when adversity arose in his business ventures he pushed forward and found ways to turn hardship into success. Johnson began thinking of life after basketball while still playing with the Lakers. During his seventh season in the NBA, he had a meeting with Michael Ovitz, CEO of Creative Artists Agency. Ovitz encouraged him to start reading business magazines and to utilize his connections. Johnson often met with corporate executives during road trips. Magic's first foray into business, an upscale sporting goods store named Magic 32, failed after only one year, costing him $200,000. The experience taught him to listen to customers and find out what products they wanted. Johnson has since become a leading voice on how to invest in urban communities, creating opportunities in underserved areas, most notably through his movie theaters and his partnership with Starbucks.
Johnson runs Magic Johnson Enterprises, a conglomerate company that has a net worth of $700 million; its subsidiaries include Magic Johnson Productions, a promotional company; a nationwide chain of movie theaters named Magic Johnson Theaters; and Magic Johnson Entertainment, a film studio. In addition to these business ventures, Johnson has also created the Magic Card, a prepaid Mastercard aimed at helping low-income people save money and participate in electronic commerce. In 2006, Johnson created a contract food service with Sodexo USA called Sodexo-Magic.  In 2012, Magic launched a cable TV network called Aspire, featuring programming targeted at black audiences.
In January 2012, Johnson joined with Guggenheim Partners and Stan Kasten in a bid for ownership of the Los Angeles Dodgers baseball team. In March 2012, Johnson's ownership group was announced as the winner of the sweepstakes to buy the Dodgers. Together with Guggenheim, Johnson was also involved in the February 2014 purchase of the Los Angeles Sparks team in the WNBA. In the winning tradition of all things Magic Johnson, the Sparks won their league's title in 2016 as did the Dodgers in 2020.
Tony Hawk
Tony Hawk was born in San Diego as a hyperactive yet gifted kid with a love of skateboarding. His love and dedication to the sport enabled him to buy his first house as a senior in high school. Things only got better from there. Tony continued to gain prize money, endorsements and name recognition as the years went on. He is now the face of skating. A video game series based on Hawk's skateboarding, titled Tony Hawk's Pro Skater, debuted in 1999. Since then, the series has spawned 18 titles so far, including ten main-series titles, four spin-offs, and four repackages. The games have sold over 1.4 billion units to date.
Hawk is the owner of skateboard company Birdhouse and is sponsored by Independent Truck Company, Vans, Powell Classic and Nixon. Hawk founded a video production company called 900 Films and created the RIDE channel on YouTube. He also has a string of amusement park rides at multiple Six Flags locations across the country.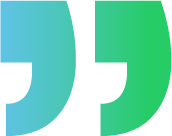 "Although Foreman has never confirmed exactly how much he has earned from endorsements, it's estimated a total of over $200 million just through 2011, substantially more than he earned as a boxer."
George Foreman
Did he win an Olympic gold medal? Yes. Is he an all-time boxing legend with two heavyweight championships? Yes. Did he go toe to toe with Muhammad Ali in one of the most storied sports events in history, the Rumble in the Jungle? Yes! But we all know he is featured on this list for his famous and beloved George Foreman Grill.
After a legendary career in the ring George Foreman decided to hang up his gloves and turn to a life in the church. He had a major spiritual awakening and became a Christian reverend. However, after awhile living with a healthy spirit and a healthy diet to boot he decided to give boxing another go and did so to great success. When Foreman came back from retirement, he argued that his success was due to his healthy eating. He was approached by Salton Inc., which was looking for a spokesperson for its fat-reducing grill. As of 2009, the George Foreman Grill has sold over 100 million units.
Although Foreman has never confirmed exactly how much he has earned from the endorsement, Salton paid him $138 million in 1999 for the right to use his name. Prior to that, he was paid roughly 40% of the profits on each grill sold (earning him $4.5 million a month in payouts at its peak), yielding an estimated total of over $200 million just from the endorsement through 2011, substantially more than he earned as a boxer.
Lenny Dykstra
Where do we start in the unfortunate tale of Lenny Dykstra? Dykstra, a star baseball player for the New York Mets and Philadelphia Phillies in the 1980s and 90s, has had a troubled go of it in his post-sports life to put it mildly. Aside from steroid use and other drug allegations, Dykstra was found to have also been gambling on his own games as a player. Once out of baseball Lenny fancied himself a stock market expert and also had his hands in the car wash business. Whether it was the car washes, magazines, airplane companies, fuel businesses or anything else he touched, it seemed all of Dykstra's ventures blew up in his face. He has been the defendant in a number of lawsuits and fraud charges. Dykstra ended up losing everything he made as a player and has sadly been in and out of prison for fraud and drug convictions.
Antoine Walker
Antoine Walker was a college and NBA basketball champion who thrived on the court. Unfortunately, his financial sense did not match his basketball prowess. After dominating for Kentucky in NCAA hoops and forming a formidable duo with Paul Pierce on the Boston Celtics for years, Walker ran into financial trouble over and over again. After earning over $108 million over his NBA career, Walker somehow found himself over $12 million in debt in 2010. Sadly, Antoine was known for investing in friend's half-baked business ideas or purchasing houses and cars for family. While these acts may seem generous, they proved to be extremely self-destructive. Fortunately, Walker was able to turn his financial life around and is now reported to be debt free.
Subscribe to our mailing list
Stay up-to-date on interest rates, loan options, and money saving tips.