As fans and the unofficial sponsor of our NBA neighbors, the Golden State Warriors, SELFi employees have had a good run watching some of the best basketball played on the planet.
A big part of what keeps the well-oiled Warrior machine running is their ownership's willingness to pay a massive amount of NBA luxury tax. This enables GSW payroll to exceed the NBA salary cap. Thank you Joe! 
Let's take a look at how our Warriors compare to other teams in the NBA for the upcoming 2022-23 season. 
What is the dollar amount of the 2022-23 salary cap? 
The NBA salary cap for the 2022-23 season has been set at $122 million. 
This figure comes in at $1 million higher than prior projections. The NBA luxury tax number is $2 million more than initial projections ($149 million). 
A total of three teams will be disproportionately impacted by the luxury tax number. These three are the Brooklyn Nets, Los Angeles Clippers and Golden State Warriors — all of which are primed to pay an exorbitant amount of money into the luxury tax next season. 
Realistically, the NBA salary cap increasing by a meager $1 million won't have a dramatic impact on the NBA, in that very few teams have true cap space to add any significant NBA free agents. 
How does the NBA salary cap work? 
Unlike the NFL the NBA has a soft cap. Due to the soft cap, teams can go over the cap limit in order to retain their own free agents or sign Bird-right players to contract extensions. 
Bird-Rights 
Full Bird Rights

 

A team gets a player's full Bird Rights if they spend three years with their team without leaving in free agency.

 

It doesn't have to be on a three-year deal. This applies to players on a three-year deal, players on a two-year deal followed by a one-year deal or players on three consecutive one-year deals.

 

Early Bird Rights

 

A team gets a player's Early Bird Rights if he spends two years with a team without leaving in free agency.

 
Non-Bird Rights

 

A team gets a player's non-Bird Rights if he spends a single year with the team.

 
Those who are over the cap are limited in trades. Players salaries are required to match for trades to take place. Teams are also limited to signing players with mid-level or bi-annual cap exceptions. 
As previously mentioned, teams who's payrolls exceed the cap limit must pay into the NBA luxury tax. 
Let's dive into the situations of some teams with cap room who will be able to spend in free agency this summer: 
DETROIT PISTONS 
Cap space: $26.44 million

 
Detroit's Jerami Grant was the subject of trade talk leading up to this year's February 10th deadline. Grant has a $20.96 million salary cap figure in 2022-23 and is set to hit free agency the following summer. There is a fairly strong possibility that Detroit will move Grant as the team looks to build around the likes of Cade Cunningham and Saddiq Bey moving forward. 
Moreover, it wouldn't be surprising if Pistons general manager Troy Weaver looked to attach Kelly Olynyk's contract to any Grant deal. He's set to count $12.8 million against the cap in 2022-23 with only $3 million guaranteed the following season, in essence resembling an expiring contract. 
SAN ANTONIO SPURS 
Cap space: $23.26 million

 
The Spurs dealt both Thaddeus Young and Derrick White at the deadline. Along with acquiring two first-round picks in the 2022 NBA Draft, the trade gave them more cap flexibility to make moves this summer. 
Currently, prolific guard Dejounte Murray is the team's highest-paid player with a cap hit of $16.57 million. Veterans Doug McDermott ($13.75 million) and Josh Richardson ($12.20 million) may not necessarily fit into the Spurs' long-term plans and could be moved this summer as well. 
ORLANDO MAGIC 
 Cap space: $28.11 million

 
Orlando has a considerably large total of 10 players under contract for next season. The Magic's top salary cap figures belong to Jonathan Isaac ($17.4 million) and Markelle Fultz ($16.5 million) — both of whom have unfortunately been tagged with the label of "injury-prone" over the course of their careers. With a young team trying to find themselves expect Magic general manager Jeff Weltman to try and move these contracts over the summer. 
With a talented young core, don't expect the Magic to use their cap room on an over-priced veteran.  
PORTLAND TRAIL BLAZERS 
Cap space: $18.62 million

 
Like the Spurs, the Blazers made cost-cutting moves ahead of this season's February deadline. In a blockbuster deal, Portland traded high-priced star guard C.J. McCollum, Larry Nance Jr. and Tony Snell to the New Orleans Pelicans for Josh Hart, Tomas Santoransky, Nickeil Alexander-Walker, Didi Louzada, the 2022-23 first-round pick and two future second-rounders. 
The acquisition of Eric Bledsoe as a salary fill-in was curious. However, only $3.9 million of his $19.4 million cap hit for next season is guaranteed. Josh Hart's $12.64 million cap figure is also non-guaranteed. It'll be interesting to see how this roster will be constructed behind Damian Lillard this summer. When all is said and done there are many avenues for the Blazers to create a lot of cap room for 2022-23. 
OKLAHOMA CITY THUNDER 
In the curious case of Kemba Walker Oklahoma City gets hammered with a $27.43 million dead cap hit. Thunder star Shai Gilgeous-Alexander is set to make $30.5, but after that, the next three players combined are set to only account for $22 million against the cap in 2022-23. 
General manager Sam Presti loves to roster build. He's collected a plethora of draft picks over the last few seasons. He has two cornerstone players in SGA and Josh Giddey. Expect Oklahoma City to be more active on the trade front than the free-agent market. 
INDIANA PACERS 
It would not be a surprise if the Pacers traded both Malcolm Brogdon and Myles Turner during the summer (having traded All-Star big man Domantas Sabonis at the deadline). They might also look to add Buddy Hield's contract ($21.18 million cap hit in 2022-23) to any deal made. Given the teams without cap room, contracts would likely have to match. It seems plausible that Indiana might be able to add a top-end NBA free agent. However, a big splash like that would require the team to play some cap gymanastics. 
THE REST 
Below you will find where the rest of the NBA stands in 2022-23 cap space. Note that all teams are in the red: 
New York Knicks: -$3.84 million

 

Houston Rockets: -$11.55 million

 

Charlotte Hornets: -$18.20 million

 

Miami Heat: -$18.28 million

 

Boston Celtics: -$18.32 million

 
Memphis Grizzlies: -$18.85 million

 

Philadelphia 76ers: -$19.56 million

 

Sacramento Kings: -$22.74 million

 

Cleveland Cavaliers: -$24.04 million

 

Toronto Raptors: -$27.34 million

 
New Orleans Pelicans: -$28.17 million

 

Utah Jazz: -$39.22 million

 

Los Angeles Lakers: -$41.99 million

 

Chicago Bulls: -$41.13 million

 

Dallas Mavericks: -$46.35 million

 
Washington Wizards: -$48.12 million

 

Milwaukee Bucks: -$50.97 million

 

Los Angeles Clippers: -$56.71 million

 

Denver Nuggets: -$56.13 million

 

Phoenix Suns: -$63.57 million

 
Minnesota Timberwolves: -$68.31 million

 

Brooklyn Nets: -$68.72 million

 

Atlanta Hawks: -$80.20 million

 

Golden State Warriors: -$83.59 million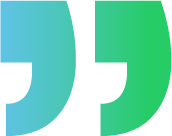 "Unlike the NFL the NBA has a soft (salary) cap."
Subscribe to our mailing list
Stay up-to-date on interest rates, loan options, and money saving tips.