With home prices rising across the country, the Federal Housing Finance Agency is expected to raise their conforming loan limits next month.
Rocket Pro TPO, the wholesale channel of Rocket Mortgage that works with mortgage brokers, anticipates $715,000 as the new 2023 conforming loan limit in all states and counties.
As of today, 9/6/2022, applicants through SELFi.com will be able to take advantage of the new higher loan ceiling.
There has been no announcement on the ceiling increasing for high balance counties such as San Francisco and Los Angeles. 
Significance of the change
For homeowners with an unpaid principal balance between $647,200 and $715,000, there becomes an immediate refinance opportunity. 
Normally, we suggest checking rates on AccuRate, our accurate rate table but for this unique situation, a licensed SELFi mortgage coach can provide the updated pricing. 
For home-buyers, if you were considering a loan amount at $647,200, this becomes an immediate opportunity to raise your projected loan amount to $715,000 and take advantage of lower conforming rates.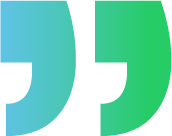 "SELFi started with a simple idea: to offer the absolute lowest interest rates. That's it."
Updates ahead
Once FHFA announces an update to the loan limit ceiling for high balance counties, such as the Bay Area, we will update.
You can learn how Fannie Mae and Freddie Mac impacts rates and why rates are so different between mortgage companies by clicking here. 
Subscribe to our mailing list
Stay up-to-date on interest rates, loan options, and money saving tips.