Are you about to pay too much for your mortgage?
All mortgage offers are not created equal. Many loans come with inflated rates and fees that end up costing you thousands. SELFi quickly helps you see how the offer you have compares.
Lenders profit off consumer ignorance — costing homeowners hundreds of thousands of dollars in unnecessarily mortgage interest and fees.
Score My Loan Estimate is free tool to learn how fair your mortgage offer really is. We compare your mortgage offer with national averages and provide a score with specific tips to get better terms.
Score My Loan Estimate is 100% free to use and we NEVER sell your personal information. Our mission is simple – to help consumers pay less mortgage interest.
Did you know that 47% of applicants do not shop around for their mortgage?
Don't be one of them. Get peace of mind with Score My Loan Estimate. No longer will you have to assume — is my mortgage fair?
Need help understanding your Loan Estimate. Check out our Mortgage Loan Estimate Guide.
How does your mortgage offer compare?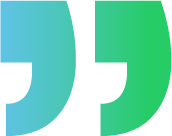 "SELFi started with a simple idea: to offer the absolute lowest interest rates. That's it."
SELFi: A new, better way to get a mortgage.