Whether it be the rent, gas, bar tabs or dining out, the Bay Area is not known for being inexpensive. And it's not just San Francisco. For the last decade Oakland has rivaled all other Bay Area cities in growth and exorbitant pricing for all things. As an East Bay local and SELFi.com Content Manager I feel it my duty to find ways for my fellow East-Bayers to save money. Combining the core principles and values of SELFi with an essential need for locals is my current mission. So I figured a great way to help people accelerate their respective paths to financial independence was to find some essential value eateries; fantastic dining establishments where the consumers get the most bang for their buck. I've compiled a list of 10 delicious restaurants across the great city of Oakland, California. Below lies a list of varying cuisines that won't max out your bank accounts or credit cards. Here they are:
Ruby Q Smoke Fusion
Barbeque is not known for being cheap and good barbecue is not known for being easy to find. Somehow the food Gods pointed me in the direction of Ruby Q Smoke Fusion where I was able to verify they offer absolutely delicious BBQ with multiple options under $10! Located in East Oakland's Fruitvale neighborhood, this hidden little gem offers classic brisket and chicken options as well as a smoked veggie plate for our vegetarian and vegan friends. Service is great, portions are great, prices are great. Go see for yourself!
Lucky Three Seven
https://luckythreeseven.webs.com/ 
For affordable Filipino fare look no further than Lucky Three Seven. Highlighted by their G-Fire wings and classic Filipino dishes like lumpia and chicken adobo, this mouth-watering East Oakland gem of an eatery has local foodies buzzing. This colorful little spot on Fruitvale Ave can get crowded so get there early to avoid the wait.
La Grana Fish
https://La-grana-fish.business.site/  
This food truck pop-up that operates Thursdays through Sundays has many proclaiming that they've found the best tacos in the Bay Area. Try something from their Quesa-Everything menu, all under $5! Wash these flavor bombs down with their michelada mix and you'll be sure to keep patronizing this delicious little spot. Oakland's Fuitvale neighborhood does not hold back when it comes to good eats and La Grana Fish is undoubtedly some good eatin'.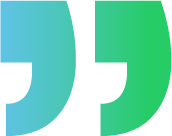 "Meat-lovers go nuts for the bacon cheesy Trueburger while vegetarians enjoy the Mushroom Burger."
Vientian Café
Known as one of Oakland's best kept secrets I hope I don't blow it up too much. This diamond in the rough located on Allendale Ave. offers some of the best Lao, Thai and Vietnamese cuisine you'll find anywhere in the country! Jalapeno pepper beef or sweet basil chicken are just two of the multiple lunch specials under $10. You can easily make 2 meals out of the heaping portions of flavorful bliss offered from this beloved establishment. Serious bang for your limited buck.
Shandong Restaurant
http://www.Shandongoakland.com/  
A long time Oakland Chinatown staple, Shandong offers large portions of the city's most celebrated Chinese food for agreeably affordable prices. Signature plates include onion pancakes, Shan Dong dumplings and meat sauce noodles. Shandong also has created an efficient and growingly popular takeout system post COVID-19. It's easy and cheap to order your favorites and customers are always left satisfied.
Xingones
If you're a fan of bar foods such as chicken wings, nachos or fries, look no further than Xingones. This pop up shop, turned brick and mortar, has a unique twist on many Mexican-American favorites. The tacos are revered and don't sleep on their chicken and waffles. They rank very high on maximum flavor and minimum hurt to your pocket book. Xingones is relatively young but has an old soul at the core of their menu and service. Go here!
Banh Mi Ba Le
http://www.Banh-mi-ba-le.cafe-inspector.com/
When looking for cost effective meals it's hard to go wrong with the famously low cost banh mi Vietnamese sandwiches located at various shops and trucks all over the Bay Area. But when trying to narrow down the list for the best ones it's hard to do better than International Boulevard's own Banh Mi Ba Le in East Oakland. Meatball, barbecue chicken, fish cake, or even sardine, are all examples of the best banh mis in the region. Do yourself a favor and give this little shop a visit for a dirt cheap sandwich that makes for a rich feasting experience.
Champa Garden
https://champagardenrestaurant.com/
As a huge pad thai fan I had to include the Thai/Laotian Oakland favorite Champa Garden. At an incredibly low price, and at a spice level of your choosing, you can fill your cravings with an extensive menu that includes everything from your basics (think chicken pad thai and chicken satay), to the more adventurous options like crispy fried quail or pad ped spicy duck. The Champa sampler is a crowd pleaser and gives you a taste of multiple items of deliciousness including fried rice ball salad, Lao sausages and fried spring rolls. And no matter what you decide on from this tantalizing menu you can't go wrong.
Autobahn Café
With nearly every menu item under $10 Autobahn Café is a breakfast penny pincher's dream. With an array of delectable breakfast sandwiches and salads, and delicious organic, fair trade coffee, you can drink and eat for cheap with a clear conscience. I recommend the Greek salad if you're calorie counting, but everything I've tried here is good. If you're planning out a day in or around Jack London Square, the best way to start it would be a visit to Autobahn.
TrueBurger
http://www.trueburgeroakland.com/ 
How can a list of ten value restaurants be made without including this tried and true American classic hamburger stand. With two locations on Grand and Broadway respectively, this Oakland staple packs a serious beefy punch while taking it easy on your wallets. Meat-lovers go nuts for the bacon cheesy Trueburger while vegetarians enjoy the Mushroom Burger. If counting calories isn't on the agenda, treat yourself to a twinkie shake. Your tastebuds won't regret it even if your waistline does.
Subscribe to our mailing list
Stay up-to-date on interest rates, loan options, and money saving tips.