Financial freedom through
Self-Empowerment.
SELFi is a mortgage marketplace that delivers solutions that match your goals. Lower interest rates. More loan programs. Better advice.
Transparency:
We believe that consumers should be able to see customized and accurate interest rates online, without having to provide a phone number or email.
Education:
We believe financial knowledge is the key to unlocking the best deals. For too long, mortgage companies have profited off borrower ignorance. We take the opposite approach and lift the curtain on mortgages.
Freedom:
We believe in choice. That consumers should have the option to get a mortgage on their own terms, whenever they want, and in return for being self-reliant, get the best possible deal.
SELFi was
#17

of 10,000+ mortgage brokers with Rocket Mortgage in 2020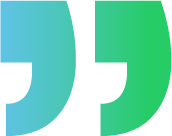 "SELFi started with a simple idea: to offer the absolute lowest interest rates. That's it."
Joseph Flannery
Founder & Chief Executive Officer
Joseph started SELFi to help consumers save money and achieve financial freedom sooner. Prior to starting SELFi, Joseph was a top producing mortgage adviser, recognized by Scotsman Guide magazine in 2017 and 2016. Joseph received his BA from University of California, San Diego and his JD/MBA from Santa Clara University. He is a member of the State Bar of CA. He cares deeply about the customer experience at SELFi and encourages feedback.
You can email him at Joseph.Flannery@SELFi.com.