In a nutshell:
1) Check if the rate is locked in the top-right hand corner.
2) Check Origination Costs in Section A.
3) Compare against lender credit in Section J.
4) Disregard escrow and prepaid taxes and insurance – that will be the same regardless of lender.
5) Look up Loan Officer on NMLS Consumer Access to see experience.
Check out our interactive Refinance Loan Estimate Guide:
What is a Loan Estimate? 
A Loan Estimate is 3 page document that presents home loan information that all lenders must provide in standardized format. 
This standardization makes it easy to compare offers from multiple lenders so you can determine which lender is offering the most favorable terms.
Make sure to hold on to the Loan Estimate because lenders cannot increase the cost on the Closing Disclosure as they are responsible for tolerance cures.
When do you receive a Loan Estimate?  
The Consumer Protection Financial Bureau requires that all lenders provide a Loan Estimate within 3 days of applying for a mortgage.
This document used to be called a "Good Faith Estimate" but was updated in 2015.
Here's how to read it like a pro:
Page 1: 
Check the spelling of your name and make sure correct property address.
Sounds basic, right? It's important to make sure your spotting any obvious errors.
Check the loan term, purpose, and whether product is Fixed Rate or not.
If you're receiving a Fixed rate it will appear in two places. Two right-hand corner under Product, as well as next to the interest rate.
Very important. If your rate is not locked, the figures and pricing are subject to change with the market.
Check that the loan amount is what you're expecting.
Again basic.
Does your loan have a prepayment penalty or balloon payment?
Most don't.
Does your estimated Total Monthly Payment match your expectations? Are taxes and insurance be escrowed?
This is critical if you're comparing apples-to-apples. If one lender does not escrow taxes and insurance, and the other does, then the Loan Estimates will look different in total payment and closing costs.
Do you have items in estimated taxes, insurance, and assessments that are not being escrow?
Usually, this is HOA dues.
Do you have enough cash on hand to pay the cash to close?
The loan amount may need to be adjusted if not.
Page 2: 
Compare the origination charges in Section A.
This is probably the most important aspect of comparing Loan Estimates. Looking at the Section A origination costs less any lender credits.
Does your loan include points?
Any points which are also called origination charges will be listed in Section A of the Loan Estimate. If you do not want to pay points, shop around, or ask your lender if other options are available. For example, you may be able to avoid paying points by selecting a higher interest rate.
Does your loan include lender credits? Review Section J.
Just as important as reviewing Section A.
Do you have enough cash on hand to pay the cash to close?
If not, the loan amount will need to be adjusted.
Does your Loan Estimate contain a processing fee in Section B?
Often, you can negotiate to have this eliminated, as this is considered an extra fee.
Page 3: 
Is the information about the loan officer what you were expecting?
You can check our the experience level of your loan officer by inputting their NMLS number into NMLS Consumer Access.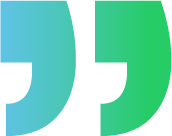 "SELFi is focused on greater transparency and lower rates for all." 
Subscribe to our mailing list
Stay up-to-date on interest rates, loan options, and money saving tips.