Mortgage Education Blog
Lifting the curtain on mortgage lending
People want to buy homes. Demand is on the rise. Homes available for purchase are in short supply and they are more expensive than ever before. You would think becoming a first-time homebuyer is tough enough already. For those of you who have been wary of opening...
read more
Ready to find your lowest rate?
SELFi empowers you to save the most money on your new home purchase or mortgage refinance.
DIY Refi
Low wholesale mortgage rates

Quick and secure online application

SELFi Mortgage Coach to guide you
Second Look
Solutions for tough to qualify

Independent mortgage advice

Loans down to 500 credit score

Low Down Payment
5% down Conforming

Independent mortgage advice

Underwritten pre-approval
A borrower's credit score is an immeasurably invaluable tool in loan approvals, and the determination of which rates a borrower has access to. It is basically a measure of your creditworthiness. Since lenders don't have the time to get to know the borrower personally,...
read more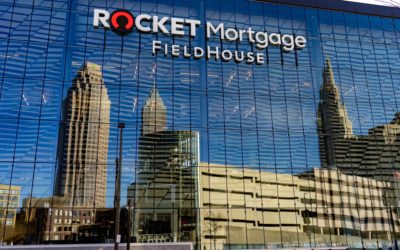 The housing market is hot throughout much of the country right now and interest rates are low, which makes it a prime time to buy a house or refinance your mortgage. But when confronted with the myriad choices—whether you are a seasoned homeowner or a new buyer—the...
read more
Side hustles are no longer a rarity. In fact, having a side hustle is extremely common. Numerous people are going to a typical 9-5 job by day and then working a gig, second job or some other prospect that brings in additional cash by night or weekend. Some choose to...
read more
Most people probably won't recognize the name Paul David Hewson. However, quite a few of them will be familiar with his other name, Bono. As one of the most successful singer-songwriters that can be found on the face of the earth, Bono has made an impression on the...
read more
Good news for homeowners. Refinancing just became even more affordable. The Federal Housing Finance Agency (FHFA) is formally eliminating Freddie Mac and Fannie Mae's much scrutinized adverse market refinance fee.  "Today's action furthers FHFA's priority of...
read more
For those who weren't able to take advantage of the refi boom over the span of the COVID-19 shutdowns, don't fret, help is on the way! After an amazing year for refinances that generally benefited more affluent borrowers, the Federal Housing Finance Agency revealed it...
read more
One of the biggest changes in American culture over the course of this grueling pandemic has been the closure of cinemas around the country. The simple joys of sitting down with a bucket of freshly buttered popcorn, while sipping a soft drink on the rocks, eagerly...
read more
If you're looking to get approved for a mortgage, auto loan or credit card in the near future it's imperative to know what's going on with your credit score. If you have a high student loan balance, late payments on credit cards, or any collection agencies showing up...
read more
Glory, fandom, awards and riches are the perks that professional athletes are beneficiaries of over the course of their careers. But what happens when the limelight fades and the cheers are no longer audible? Since the career of a pro athlete is typically over by the...
read more
Whether it be the rent, gas, bar tabs or dining out, the Bay Area is not known for being inexpensive. And it's not just San Francisco. For the last decade Oakland has rivaled all other Bay Area cities in growth and exorbitant pricing for all things. As an East Bay...
read more
House hunting is widely considered the most exciting stage of the homebuying process, but it can also be quite stressful. Potential homebuyers typically have an idea of the items they may want in a home, the essentials they need in a home, and the non-desirables that...
read more
There can be a multitude of expenses when buying a home. Whether it be the down payment or the closing costs, the appraisal or various inspections, all fees and factors can certainly add up. In many cases homebuyers will also have to pay mortgage insurance. It would...
read more
With so many monetary factors currently in flux one thing has remained consistent and evident during the pandemic: U.S. homeowners are refinancing in record numbers.  Mortgage refinancing is up by 98% from November 2019 to November 2020, with the average mortgage...
read more
For the fifth consecutive year, the Federal Housing Finance Agency (FHFA) increased loan limits for Fannie Mae and Freddie Mac backed mortgages. The conforming loan limit will jump from $510,400 to $548,250. For high cost areas, like the Bay Area, the loan limit will...
read more
In 2018, I started SELFi because I believed that banks, lenders, and brokers charged too much on mortgage refinances and saw an opportunity to help homeowners save more on their refinance. Over the last 2 years, we have been able to help over 1,000 homeowners with...
read more
First, let's be clear. Bank Statement loans is not a return to the type of loans that triggered the last housing crisis. Bank statement loans, simply, are a way for self-employed mortgage applicants to qualify for higher loan amounts. Only for Self-Employed  When...
read more
For the fourth consecutive year, the Federal Housing Finance Agency (FHFA) increased loan limits for Fannie Mae and Freddie Mac backed mortgages. The conforming loan limit will jump from $484,350 to $510,400. For high cost areas, like the Bay Area, the loan limit will...
read more
Warren Buffett's views on stocks are well documented but when it comes to real estate, his opinions are not as publicized.  In 2011, he shared this piece of golden advice with CBNC's Squawk Box: "If you take out a 30 year fixed mortgage and it turns out the...
read more
Number 1: You choose the wrong company It's as simple as that. According to the CFPB, 47% of mortgage applicants fail to shop around for their mortgage. Most often, homeowners will refinance with their existing lender, thinking that lender will offer the best...
read more
Here's how SELFi compares to Better Mortgage: 1. Interest Rates Let's cut right to the chase. First, how the business models differ: SELFi is a marketplace that shops wholesale interest rates across 15 lending partners, using an algorithm to match the lowest rate...
read more
Often the biggest misconception of first-time home-buyers is the down payment. Some think it's 20%, others think it's 0%. Here's the real deal: For mortgages $484,350 and below, there are two programs called HomeReady and HomePossible. There are some minor differences...
read more
Subscribe to our mailing list
Stay up-to-date on interest rates, loan options, and money saving tips.