Mortgage Education Blog
Lifting the curtain on mortgage lending
I always tell people, the biggest competition for SELFi is consumer misunderstanding. The more knowledgeable a customer is about mortgage rates, the more likely SELFi will earn his or her business. So we are in the education business just as much as the mortgage...
read more
Ready to find your lowest rate?
SELFi empowers you to save the most money on your new home purchase or mortgage refinance.
DIY Refi
Low wholesale mortgage rates

Quick and secure online application

SELFi Mortgage Coach to guide you
Second Look
Solutions for tough to qualify

Independent mortgage advice

Loans down to 500 credit score

Low Down Payment
5% down Conforming

Independent mortgage advice

Underwritten pre-approval
Often the biggest barrier to being a first-time home-buyer is the down payment.  FHA requires 3.5% down. Conventional often requires 5% down.  For California homes, that could mean tens of thousands of dollars.  What if you don't have the 3.5% down but want to...
read more
A theme that has come up with borrowers quite often in my experience are the mortgage unknowns following divorce. The primary question potential borrowers have when contemplating a refinance following a divorce is – Do I qualify?  Without being sure whether a new...
read more
Goodbye interest rates in the 2s. Hello interest rates in the 4s. Mortgage interest rates hit their highest level in 3 years in lockstep with the 10 year yield rising to it's highest level in 3 years. What's causing interest rates to jump? Inflation Fastest way...
read more
You call your bank or a large lender on TV and they tell you, "Sorry, your credit score is too low. We require a 600 credit score". And if you're like millions of potential home-owners, you give up your search to buy a home right there. Years go by while you continue...
read more
The key to avoid over-paying on your homeowners insurance is to shop around once a year, usually 60 to 90 days before your renewal. Insurance companies will often attractively price their initial policy quote with the intention to raise prices year-over-year. Here's...
read more
For today, January 21st, 2022, the current average mortgage rate on the 30-year fixed-rate mortgage is 3.56%, the average rate for the 15-year fixed-rate mortgage is 2.79% according to FreddieMac.  Compare those rates to the historic low rates we saw in late...
read more
Rocket Pro TPO Executive Vice President, Austin Niemiec, made a slew of big announcements regarding what's to come for Rocket Mortgage's wholesale channel on Tuesday. Over the last 12 months Rocket Pro TPO has partnered with over 3,000 new mortgage brokers and have...
read more
With home prices rising across the country, the Federal Housing Finance Agency is expected to raise their conforming loan limits next month. Rocket Pro TPO, the wholesale channel of Rocket Mortgage that works with mortgage brokers, anticipates $625,000 as the new 2022...
read more
You know the old saying... "what sounds too good to be true, usually is." This especially rings true when it comes to financial services. So the idea that a lender will pay you to refinance your mortgage to a lower interest rate definitely falls into that category....
read more
People want to buy homes. Demand is on the rise. Homes available for purchase are in short supply and they are more expensive than ever before. You would think becoming a first-time homebuyer is tough enough already. For those of you who have been wary of opening...
read more
Congratulations, you've made it to retirement. Now what? Golf, travel, relax by the beach, refinance your mortgage. Say, what? Conventional wisdom holds that you shouldn't have a mortgage to pay by the time you are retired. After all, a life free of mortgage payments...
read more
You've heard of the 15-year mortgage and the 30-year mortgage, but soon, for a select group of borrowers, there'll be a 40-year mortgage option. Ginnie Mae, the government-owned mortgage bond corporation, recently announced a new, longer mortgage term, available to...
read more
A borrower's credit score is an immeasurably invaluable tool in loan approvals, and the determination of which rates a borrower has access to. It is basically a measure of your creditworthiness. Since lenders don't have the time to get to know the borrower personally,...
read more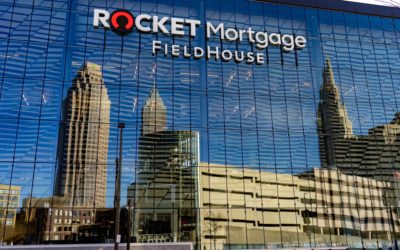 The housing market is hot throughout much of the country right now and interest rates are low, which makes it a prime time to buy a house or refinance your mortgage. But when confronted with the myriad choices—whether you are a seasoned homeowner or a new buyer—the...
read more
Side hustles are no longer a rarity. In fact, having a side hustle is extremely common. Numerous people are going to a typical 9-5 job by day and then working a gig, second job or some other prospect that brings in additional cash by night or weekend. Some choose to...
read more
Most people probably won't recognize the name Paul David Hewson. However, quite a few of them will be familiar with his other name, Bono. As one of the most successful singer-songwriters that can be found on the face of the earth, Bono has made an impression on the...
read more
Good news for homeowners. Refinancing just became even more affordable. The Federal Housing Finance Agency (FHFA) is formally eliminating Freddie Mac and Fannie Mae's much scrutinized adverse market refinance fee.  "Today's action furthers FHFA's priority of...
read more
For those who weren't able to take advantage of the refi boom over the span of the COVID-19 shutdowns, don't fret, help is on the way! After an amazing year for refinances that generally benefited more affluent borrowers, the Federal Housing Finance Agency revealed it...
read more
One of the biggest changes in American culture over the course of this grueling pandemic has been the closure of cinemas around the country. The simple joys of sitting down with a bucket of freshly buttered popcorn, while sipping a soft drink on the rocks, eagerly...
read more
If you're looking to get approved for a mortgage, auto loan or credit card in the near future it's imperative to know what's going on with your credit score. If you have a high student loan balance, late payments on credit cards, or any collection agencies showing up...
read more
Glory, fandom, awards and riches are the perks that professional athletes are beneficiaries of over the course of their careers. But what happens when the limelight fades and the cheers are no longer audible? Since the career of a pro athlete is typically over by the...
read more
Subscribe to our mailing list
Stay up-to-date on interest rates, loan options, and money saving tips.