I always tell people, the biggest competition for SELFi is consumer misunderstanding.
The more knowledgeable a customer is about mortgage rates, the more likely SELFi will earn his or her business. So we are in the education business just as much as the mortgage business.
And here is one of the aspects of mortgages that so few consumers know about: wholesale interest rates.
Wholesale vs. Retail Rates
Mortgage lenders offer two sets of interest rates, wholesale and retail.
Wholesale interest rates are much lower interest rates offered to 3rd party originators like SELFi. Retail interest rates are higher interest rates offered directly to the consumer.
SELFi is a marketplace with over 30 lenders that compete for your business with actual wholesale interest rates, in real-time. 
Serious money is at stake
Most lenders have both a wholesale channel and a retail channel, so it's really important to not only compare options directly with the lender but to compare interest rates with the same lender but through their wholesale channel. 
Sometimes the difference in interest rate between working with the same lender is .500 less if you are to get your mortgage through their wholesale channel as opposed to retail. 
That's why SELFi exists, we are on a mission to help homeowners pay less mortgage interest by enabling homeowners to access wholesale interest rates. 
It's the same mortgage, same company, same requirements. Significantly lower interest rate.
Don't believe me? I encourage you to compare!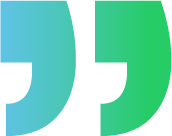 "SELFi started with a simple idea: to offer the absolute lowest interest rates. That's it."
Customer acquisition cost
You may be asking, why would I get such a lower interest rate through SELFi than working directly with the lender? It has to do with customer acquisition cost.
From a wholesale lender's perspective, when they get a loan through SELFi, they spent $0 to acquire that customer. So they can afford to provide SELFi much lower interest rates. These are their wholesale rates.
As a low cost broker, SELFi's lender-paid compensation is less than the average mortgage broker, so by choosing to earn less, we can pass back the savings to homeowners in the form of lower interest rates. 
Whereas, if you work directly with lender, the interest rates are their retail rates, which factor in their enormous marketing budget. 
The smarter way to get a mortgage 
The important take-away is to always compare. Don't assume that you are getting the lowest interest rate on your mortgage because of a TV commercial. You may be able to save more money with the same lender through a comparison platform like SELFi.
You'll be amazed at how much you'll be able to save.
Subscribe to our mailing list
Stay up-to-date on interest rates, loan options, and money saving tips.