Side hustles are no longer a rarity. In fact, having a side hustle is extremely common. Numerous people are going to a typical 9-5 job by day and then working a gig, second job or some other prospect that brings in additional cash by night or weekend. Some choose to do freelance work like photography or driving an Uber or Lyft. Some folks have decided to start their own businesses, creating fashion or beauty products.
Undoubtedly, the best part of grinding out a side hustle is it allows you to make more money. Times are tough and economic disparity is a real thing. If your primary job doesn't allow you to work overtime hours or take on extra projects for more income, working a side hustle is an undeniably attractive option.
According to Zapier, one in three American adults work a side hustle. Projections show that number rising significantly this year as more people discover new gigs and prospects. A survey found that 24% of Americans plan to start a side hustle at some point this year. These stats demonstrate the popularity of working extra gigs and exploring new work opportunities while grinding it out at a full-time job.
Why is this way of life so popular? Although it does have a lot to do with necessity, it also has to do with the benefits that side hustles offer.
Lowering Debt
Some people choose to take on a side hustle to pay down debt in a timelier fashion. It gets tiresome watching your debt barely decreasing while working a full-time job with the same salary every month.
Working a side hustle gives you that extra income needed to actually put a dent in those bills. You can afford to make more than minimum payments on credit cards or loans and feel good about chipping away at those daunting debts. Paying these debts down will also improve your credit and allow you more financial comfortability and opportunity.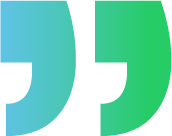 "According to Zapier, one in three American adults work a side hustle."
Increase Income
If you're not working a job in sales or something involving commission, or you don't have an employer who gives you regular annual raises, it may be tough or seemingly impossible to increase your income. Many employers pay a fixed salary and don't present the opportunity to increase your wages.
If you're attempting to save for a sizeable purchase or your living expenses are on the rise, it can be hard to figure the financial puzzle out when you are making the same salary that you've always made.
Fortunately, a side hustle will help you bring in more money. Say you were to work a side hustle that gave you an extra $250 per week. You would then have an additional $13,000 per year to help with all of your financial needs.
Add to Savings
Having a side hustle can provide another much needed benefit: The ability to add more money to your savings account. You may choose to use your savings to prepare for what may lie ahead in life. You may need a new car, a new home. You may want to start a family. Unlike in years past, working a side hustle can help you achieve these things.
It would be wise to make sure the extra money you earn through your side hustle is put in an account that can earn interest. Don't be afraid to shop around for the best accounts to suit your needs.
Experience What's Out There
Finally, discovering new ways to make money and earn a living while developing previously unlearned, useful skills is an absolute positive in itself! Working a side hustle allows you to explore other job prospects and potential career opportunities. You never know, maybe you'll make an exciting inroad in your personal life as well. The future contains countless possibilities!
If you've been considering working a side hustle, please know that you are in no way alone. It's a way of bringing in more money that grows more popular by the day. It can have a variety of advantages. You'll find that a side hustle can not only help with all financial aspects in life, but may reward your personal life as well. Happy side hustle hunting everyone!
Subscribe to our mailing list
Stay up-to-date on interest rates, loan options, and money saving tips.