When it comes to protecting your home, choosing the right insurance provider is crucial. Hippo Insurance has gained attention as a modern and innovative player in the homeowners insurance market. In this blog post, we will examine the pros and cons of Hippo Insurance to help you make an informed decision about your insurance needs. By understanding both the advantages and limitations, you can determine if Hippo Insurance is the right fit for you.
Pros of Hippo Insurance
1. Comprehensive Coverage:
Hippo Insurance offers comprehensive coverage that goes beyond the basics. Their policies provide protection against common perils such as fire, theft, and water damage. With Hippo, you can have peace of mind knowing that your home and belongings are well covered.
2. Smart Home Integration:
One of the standout features of Hippo Insurance is its integration of smart home technology. By leveraging devices like water sensors, smoke detectors, and security systems, Hippo can proactively detect and respond to potential issues. This advanced technology adds an extra layer of security to your home and helps prevent losses.
3. User-Friendly Digital Experience
Hippo Insurance prioritizes a seamless online experience for homeowners. Their digital platform allows you to obtain quotes, manage policies, and file claims conveniently. With just a few clicks, you can access important information, make policy changes, and handle your insurance needs from the comfort of your home.
4. Customization Options:
Recognizing that each homeowner's insurance needs are unique, Hippo Insurance offers customization options. You have the flexibility to tailor your coverage to specific requirements, ensuring that your policy aligns with your individual needs. Whether you need additional coverage for valuable items or prefer to adjust your deductible, Hippo allows for personalization.
5. Financial Protection:
In the event of covered losses, Hippo Insurance covers the cost of repairs or replacement. This financial protection reduces potential out-of-pocket expenses and provides homeowners with peace of mind. You can rest assured knowing that your home and belongings are adequately protected.
6. Competitive Pricing:
Hippo Insurance aims to provide competitive rates for their comprehensive coverage. By leveraging technology and data analytics, they strive to offer cost-effective solutions without compromising on quality or coverage. This ensures that homeowners receive value for their investment in insurance.
Cons of Hippo Insurance:
1. Limited Availability
Hippo Insurance is not available in all states. Before considering their coverage, homeowners should check if their services are offered in their location. 
2. Limited Policy Options:
While Hippo offers comprehensive coverage, their policy options may not be as extensive as some traditional insurance providers. Homeowners with unique coverage needs may find limitations in the available options.
3. Relatively New Company:
As a newer player in the insurance industry, Hippo Insurance does not have the same established track record as some more well-known insurance providers. Homeowners may prefer the stability and reputation of long-standing insurance companies.
4. Limited Agent Interaction:
Hippo Insurance emphasizes a digital experience, which means homeowners may have limited interaction with human agents. Some individuals may prefer more personalized and direct communication with insurance agents.
5. Lack of Addtional Insurance Products: 
Unlike some insurance providers that offer a wide range of insurance products, Hippo Insurance focuses solely on homeowners insurance. Homeowners seeking bundled policies or multiple insurance products may need to look elsewhere for their specific needs.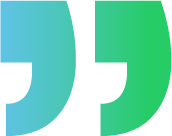 "SELFi started with a simple idea: to help homeowners obtain the lowest interest rates on their mortgage. That's it."
Subscribe to our mailing list
Stay up-to-date on interest rates, loan options, and money saving tips.