When it comes to securing a mortgage, your credit score plays a vital role in determining the interest rate you'll be offered. In this article, we'll address common questions and misconceptions related to credit scores and mortgage rates to help you better understand the relationship between the two.
1. What credit score gets the best mortgage rates? 
At SELFi.com, we believe in transparency and around mortgage rates. That's why we post our rates online without requiring an email or phone number to view. We're not scared of competition. In fact, we love it!
A credit score of 760 or above is generally considered excellent and can typically qualify you for the best mortgage rates offered by lenders.
2. What interest rate can I get with a 780 credit score? 
With a credit score of 780, you are in a strong position to obtain highly competitive interest rates. At SELFi.com, we work tirelessly to deliver wholesale interest rates as low as 5.690%, 5.934% APR (as of May 25th 2023). 
3. What interest rate can I get with a 720 credit score? 
At SELFi.com, we cater to mortgage seekers with varying credit profiles. A credit score of 720 is considered good, and you can still secure favorable mortgage rates. On an FHA loan, often 720 has the same low rates as 760.
4. What interest rate can I get with a 790 credit score? 
At SELFi, we celebrate excellent credit scores like yours! A credit score of 790 positions you to obtain attractive mortgage rates. We strive to connect you with lenders offering wholesale rates as low as 5.690%, 5.934% APR on a 30 year fixed conventional loan as of May 25th 2023. 
5. Can I get a $500,000 loan with a 700 credit score? 
With a credit score of 700 you would be able to qualify for a low rate on both an FHA (county loan limits permitting) and Conventional loans. 
6. What mortgage rate can I get with an 850 credit score? 
Congratulations on achieving a perfect credit score! For lenders, they price rates the same usually from 760 and above. 
7. Is 725 a good credti score to buy a house? 
Absolutely! At SELFi.com, we actually enable borrowers with a 725 credit score to get the lowest rate available on FHA and VA loans and very low rates on Conventional loans. 
8. What is the interest rate for a 777 credit score mortgage? 
With a credit score of 777, you possess an excellent credit rating. SELFi.com is dedicated to bringing wholesale rates to homeowners and buyers. Rates are as low as 5.500%, 5.731% on 30 year fixed conventional loans as of June 2nd, 2023
9. What credit score do you need for a $500,000 mortgage?  
For conventional loans, you need at least a 620 credit score.
For FHA, it's usually a 580 but could be lower in some rare cases.
For VA, usually you'll need at least a 500 credit score.
10. I heard having a lower credit score benefits you, is that true? 
No. There is a lot of talk about Biden's Mortgage Rule but the truth is a lower credit score does not get better rates than a higher credit score. 
What the FHFA did (the agency that controls Fannie Mae and Freddie Mac) is reduce the loan-level pricing adjustments on lower credit scores and increased the LLPAs on higher credit scores putting less down. 
The higher score still nets the lower interest rate compared with the lower credit score, just not by the same margin. So if for example, a higher credit score may equate to 1% lower rate, now, it may only equate to .75% lower rate. 
But again, it's still better to have a higher credit score.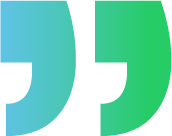 "SELFi started with a simple idea: to help homeowners obtain the lowest interest rates on their mortgage. That's it."
Subscribe to our mailing list
Stay up-to-date on interest rates, loan options, and money saving tips.