Buying a new home is a big decision, but it can be even more complicated if you don't have the money to sell your current home first. However, there are a few ways to buy a new home without selling your current home.
1. Convert your existing primary into a rental property
Under Fannie Mae, it's quite easy. Get a copy of a lease agreement for the departing residence and the lender can offset the mortgage payment using 75% of the lease agreement payment. That's all you need. 
This is a great option for home-buyers that have historically low interest rates, especially if you DIY Refinanced with SELFi and got at 2.250% 30 year fixed, or a 1.750% 15 year fixed. 
By converting your property into a rental, you can keep that low rate of interest which should help cash flow. 
You can then use your savings to purchase your new primary residence with a minimum down payment of 3%. 
2. Obtaining a Bridge Loan
A bridge loan is a short-term loan that is used to bridge the gap between the time you buy a new home and the time you sell your current home. This type of loan can be helpful if you need to move quickly or if you don't have enough cash for a down payment on your new home.
However, bridge loans typically have higher interest rates than traditional mortgages, so it's important to shop around and compare rates before you choose one.
SELFi works with a bridge partner that enables you to buy before you sell. Here's how it works: 
Your existing property is evaluated to determine how much equity you can unlock for the purchase of your new home

You purchase the new home without a home sale contingency

Sell your current home with piece of mind. Once you move out, your agent can stage your home to maximize marketability
3. Home Equity Line of Credit (HELOC)
Combine converting into a rental property (option 1) with tapping into a Home Equity Line of Credit or 2nd mortgage to use for the down payment. 
This enables you to tap into your equity to put sizeable down payment and have a lower monthly mortgage payment. 
4. Sell your home with a leaseback.  
A leaseback is an agreement that allows you to stay in your current home after you sell it. This can be a good option if you need more time to find a new home or if you're having trouble selling your current home. However, leasebacks can be risky for the buyer, so it's important to make sure that you have a good understanding of the terms of the agreement before you sign anything.
Conclusion
Buying a new home without selling your current one is indeed possible. By exploring different strategies like paying with savings, renting out your current home, obtaining a bridge loan, or applying for a home equity line of credit, you can navigate the process while maintaining ownership of both properties.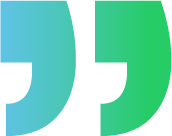 "SELFi started with a simple idea: to help homeowners obtain the lowest interest rates on their mortgage. That's it."
Subscribe to our mailing list
Stay up-to-date on interest rates, loan options, and money saving tips.