House hunting is widely considered the most exciting stage of the homebuying process, but it can also be quite stressful. Potential homebuyers typically have an idea of the items they may want in a home, the essentials they need in a home, and the non-desirables that have no place in their ideal home. But when homes are toured in person, it's common to lose perspective or focus on the wrong specifics.
Traditionally, there are two ways to visit a home that's on the market: go to an open house or book a private tour. However, in some cases the opportunity to take a virtual tour of the home may be an option, especially in the post COVID-19 world.
As the name implies, an open house is an invitation across the board for anybody to come over and look at a home during set hours. A listing agent will be in attendance to take inquiries and give those who are interested additional information on the home. Private tours are regularly orchestrated through the listing agent or the potential buyer's personal real estate agent. When homes strike buyers as a potential fit, it's recommended to schedule a private tour so the appropriate questions can be asked pictures and measurements can be taken.
The following guide will help house hunters stay organized and make informed decisions as they embark on their homebuying  adventure and ready themselves for home tours.
Home Tour Prep
Determine what you can afford
Before you begin to browse home listings or start touring homes, you should have at least a ball park idea of what you can afford. I suggest putting a mortgage affordability calculator to use in order to know where you stand. Tools such as these can help verify hypothetical home loan totals, monthly mortgage payments, purchase prices and if you have enough in savings to cover a down payment.
List needs vs. wants
As soon as you know what you can afford, it becomes time to think about what your ideal home looks like. Start off by creating a list of the 'musts', things you absolutely need.
Maybe the number of rooms you require to accommodate your family or lifestyle is an essential need. For instance, you may require three bedrooms for your ever expanding family, or an additional room to serve as a home office as your are now working from home. Knowing your essential 'musts' will help you reduce the number of homes you explore and will save you time from touring houses that will end up being not quite right.
Next, it's time to make a list of your wants—the items and features that would be wonderful to have but are not necessities. Yard space, a fireplace or new appliances would be great, but we can live without them. It's nice to include these things when envisioning your dream home but in reality not everything can be perfect. This list of wants will be useful in measuring the pros and cons of comparable properties.
If you're having a hard time deciphering a want vs. a need, determine if the feature would be easy and affordable to alter upon moving in, or if it would be unfeasible or unreasonably expensive. For instance, the addition of a dishwasher is a fairly minor and economical project compared to adding a wooden deck. So, if your mind is made up on the the deck, you might believe that to be a need.
Home listings on the web will likely have distinct criteria available to filter listings. If using a real estate agent you will find talking to them about your needs and wants will assist them in finding homes more suited to you.
Come ready with a pre-approval letter
Confirm you are indeed eligible for a home loan by going through the pre-approval process. (FYI: it takes as little as 3 minutes through SELFi.com, and it doesn't require a credit check.) A pre-approval letter will offer you a precise estimate of what you'll be able to borrow once you meet your lender's guidelines. Pre-approval letters are advantageous as they add leverage to home purchase offers showing agents and sellers that your offer is legitimate and you've performed the legwork to obtain future financing.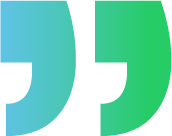 "A home tour is your greatest opportunity to ask questions and deduce if the property suits your needs."
Location
It's no wonder 'location, location, location' is such a familiar catchphrase in real estate. The address of your home can play a pivotal part in its appreciation as an investment. If you intend on staying in the home for even a brief amount of time, you want to be sure it's located in an area where you're happy spending time. Before determining your location, please consider the following:
Neighborhood and nearby regions:  Research to find out about overall livability ratings for categories like amenities, crime, and walkability. Ponder driving through areas you're considering to buy your home in to see how well homes, parks and streets are kept.
Preferences and lifestyle:  Are you looking for a condo in a happening downtown area or a house in a cozy suburb? Do you desire over an acre of land, or do you wish to have no lawn whatsoever? Are you okay with owning a home on a busy street, or would your ideal property be more tucked away? Being aware of your preferences help narrow your search.
Property taxes:  Examine the last 10 years of property taxes for the areas where you're thinking about touring homes to get an idea of how your property taxes may change over the course of time. Increases in property taxes are not necessarily a negative—often, increasing property taxes are a sign of growth, progress, and more resources and services for residents. However, make note of the costs in your budget.
School district:  If you have children or are planning on having kids, school districts may become a key element in your hunt for a home. Not only do schools have a large impact on your kids' education, but they can also play a large factor in determining property values.
Upcoming infrastructure and zoning:  Ask your real estate and/or listing agent what they know in regards to any key changes planned for the area. Maybe there are major development or infrastructure projects scheduled. Unfortunately, new developments may lead to intensified traffic. However, these projects may also mean increased property values.
Weighing these location factors will assist you in better understanding where you'll want to reside.
Home touring tips

 
Once you've completed all of the previously stated legwork in preparing to find the perfect home, it's time to start seeing some homes!
A home tour is your greatest opportunity to ask questions and deduce if the property suits your needs. Listed below are some crucial things to consider as you're touring homes:
Crucial considerations during the home tour 
Structural condition, utilities and HVAC
While walking through a home, be vigilant for any major cracks in the floors, walls and ceilings. Structural damage, HVAC systems and roofing require costly repairs so speak up when asking about any substantial problems or renovations that may have occurred.
Storage space 
Taking note of closet space, cabinets and other storage areas can be second nature, but their absence is easy to overlook. The addition of dressers or other storage items can take up considerable space in a room, so it's wise to have in mind while visualizing how you'll utilize a space. 
Unsavory smells and water damage 
Be aware of signs that point to water damage or mold suggesting a moisture problem. Water damage can lead to major structural problems and can be extremely difficult and pricey to repair. In addition, take notice of any strong scents related to pet urine or smoke. These unsavory smells can be relentless and challenging to fully eradicate.
Parking 
Homes in a heavily populated area will not always come with designated parking spots. If you commute or generally use your car frequently, you should ask what the parking situation is like. Parking can get extremely competitive in densely populated areas and you certainly want to know what your options are. Even in neighborhoods with ample parking it's good to inquire about street parking regulations if you have multiple cars or company over often.
Concern over small things should be avoided 
It's easy to get thrown off by unfavorable cosmetic aspects or dated appliances. Know that much of what catches your eye during a home tour is temporary or reasonably simple and relatively inexpensive to alter. The utility systems and the bones of the home are of far more importance when deciding on a property to purchase than the color of the drapes or type of carpeting is.
Revise your needs

 
The more homes you visit the more you'll find things you're willing to compromise on hopefully. Feel free to revise your wants and needs as you go. You may determine that you can't deal with a small bathroom after all and that's totally fine. Use home touring as a learning tool.
So what's next?

 
Finding the perfect house for you is an exhilarating experience no matter how many home tours it takes.
Make sure the home you choose fits within your budget. Maybe the asking price is within your pre-approved limit, but be aware of other aspects that can influence affordability like homeowners insurance, taxes, homeowner's association fees and utilities.
Before committing to an offer, evaluate and review your needs and wants list. Walk the neighborhood at different times of day to get a feeling of lighting, traffic, and noise. Talk to your prospective neighbors to ask questions about the neighborhood and introduce yourself.
Once you're prepared to make an offer, ask your realtor if there are other purchase candidates and how much their bids may be. Find out how competitive the market is in the area. Your real estate agent should be able to assist you in resolving any questions and submitting a competitive offer.
We wish you all the best in your house hunting journey. Good luck!
Subscribe to our mailing list
Stay up-to-date on interest rates, loan options, and money saving tips.