Most people probably won't recognize the name Paul David Hewson. However, quite a few of them will be familiar with his other name, Bono. As one of the most successful singer-songwriters that can be found on the face of the earth, Bono has made an impression on the world for decades and not just in music. Along with philanthropy and political involvement, Bono has had quite an imprint on the business world over the last couple of decades. The U2 frontman's current net worth is estimated to be somewhere north of $700 million. Below, you'll find how that came to be with U2 as well as other ventures.
U2 is one of the most successful bands in history but didn't start to become the massive entity they now are until the release of The Joshua Tree in 1987, which is widely considered a masterpiece. It was their first American number one and their third consecutive UK #1. The Joshua Tree sold one million copies in its first 24 hours in England, nine million total as the numbers stand now, and more than 10 million in the U.S. The tour for the record was also massively successful and the band appeared on the cover of magazines like Time and Rolling Stone.
In 1990, U2 released Achtung Baby, which debuted at number one worldwide. While the band had been inspired by post-punk in their early years and by blues and soul music in the Rattle and Hum years, U2 delved into electronic genres with this album. The record sold eight million copies in the US and more than 4 million in the UK.
Following the American tour for Achtung Baby called ZOO TV, which grossed $67 million, the band started to record some new songs that soon turned into Zooropa, which was released in 1993. In that year, U2 signed a six-album contract to remain with PolyGram's Island Records. The deal was worth more than $60 million and featured a 25% royalty rate on every record sold. Zooropa is also influenced by techno and dance music, but despite the success of Achtung Baby, this new album sold just two million copies despite being critically acclaimed.
The next LP took a while to complete. When it was released in 1997, Pop had strong initial sales and positive reviews. However, sales slipped quickly and the album fell off the mainstream radar. Pop became their least popular album in over a decade, although their tour for the album, Popmart, grossed a whopping $176 million.
After the less than ideal response to Pop, U2 released All That You Can't Leave Behind in 2000, and it became their best-selling record in years featuring multiple Grammy-winning singles. The band embarked on the Elevation Tour, which grossed nearly $110 million in the states. Globally, it grossed $143.5 million.
In 2004, U2 came out with How to Dismantle an Atomic Bomb, which reached #1 on the Billboard charts and quickly sold one million copies. They started the Vertigo Tour soon after, and its revenue of $389 million made it the second most successful tour of all time.
The next record, No Line on the Horizon, was released in 2009. It had stellar critical reviews but failed to achieve a big single. Nevertheless, the band went on the road once again for the 360 Tour, the highest-grossing series of shows in history, grossing $736 million. It was their first tour under the contract signed with Live Nation for 12 years and $100 million.
After completing the 360 Tour, U2 turned its sights to their next album. The initial results of these recording sessions appeared in 2013 when "Ordinary Love" was published as part of the soundtrack to the film Mandela: Long Walk to Freedom. The full album, Songs of Innocence, was released in 2014, and the promotional tour grossed $152 million.
In 2017, U2 released their last LP, Songs of Experience. That same year, the band toured to commemorate the 30th anniversary of The Joshua Tree, and the shows grossed over $316 million. They then embarked on a tour to promote the new album during 2018, and it made $126 million. In 2019, the group performed 15 more shows for The Joshua Tree's anniversary, grossing $75 million.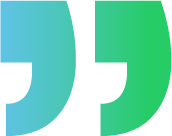 "Bono also owns a vast real estate portfolio and serves on the board of Elevation Partners, a private equity firm."
In April 2020, U2 donated $11.87 million to Irish COVID-19 relief efforts. In July of 2020, they donated $1.5 million for the live music industry affected by the pandemic.
In addition to his critical and financial success with U2, Bono is an accomplished businessman. In 1992, Bono purchased and refurbished the Clarence Hotel in Dublin, transforming it from a 70-room establishment to a five star, 49-bedroom hotel. He also owns a vast real estate portfolio and serves on the board of Elevation Partners, a private equity firm. There's a popular rumor that Bono became a billionaire after investing in Facebook through Elevation Partners. It is true that Elevation made a pre-IPO investment in Facebook of roughly $210 million. At its peak, before they unloaded, the group's investment was worth around $1.5 billion. The piece of the puzzle that most people don't understand is that Bono is one of six founding partners of Elevation AND that Elevation is only entitled to around 20% of the profits produced by its investments. When it's all said and done, Bono individually made between $40 and $50 million on this Facebook investment. Still, a respectable haul.
In 2019, Bono joined the Board of Directors of Zipline drone delivery.
A more well-known side of Bono has been his social activism. He's performed in the Live Aid, Band Aid, and Live 8 concerts, and campaigned for third-world debt relief and greater international involvement in the African AIDS crisis. He has been on Time's list of 100 most influential people several times. In 2002, Bono co-founded the organization DATA (Debt, AIDS, Trade, Africa), which he followed up with Project Red, a well-known initiative against disease in Africa. Bono was awarded the Pablo Neruda International Presidential Medal of Honor in 2004 from Chile. In 2007, Bono was named as an honorary Knight Commander of the Order of the British Empire and was formally granted a knighthood in March 2007 in Dublin. That same year, he won the NAACP Image Award. Bono was given the annual Man of Peace prize in 2008, awarded by several Nobel Peace Prize laureates.
We know the music and philanthropy, we know the persona and sunglasses. Now we know the wealth. And there's a lot of it.
Subscribe to our mailing list
Stay up-to-date on interest rates, loan options, and money saving tips.