Short point: FHA MIP premiums drop from 0.85 to 0.55 saving FHA borrowers thousands.
—-
On February 22nd, 2023, the United States Department of Housing and Urban Development (HUD) announced details of their long-awaited FHA Mortgage Insurance Reduction Relief plan.  
The plan is effective on or after March 20th, 2023.
The plan announced by HUD Secretary Marcia Fudge made reduced FHA Mortgage Insurance Premiums by 35%. 
The FHA Premium will be reduced from 0.85% to 0.55% for most FHA borrowers which could benefit up to 850,000 borrowers over the coming year, saving these families an average of $800 annualy. "…today, we are building on the steps we've taken to make homeownership more affordable[.] As we reduce housing costs for people with FHA Mortgages, we continue our work to address longstanding disparities in homeownership," says Secretary Fudge.
Below is a chart for new FHA mortgage insurance premiums (sometimes mistakenly referred to as PMI) for FHA loans effective on or after March 20th, 2023
FHA loans now create a massive opportunity for home-buyers, particularly first-time home-buyers, because interest rates are still very low for FHA loans and now the MIP is closer in line with conventional. 
FHA mortgage rates tend to be around 1% lower than the Conforming 30 year fixed mortgage rates. 
So if a lender is offering 7% on a conforming loan, you may be able to get a 6% on an FHA loan.
But beware of high-cost lenders because there are many lenders that take advantage of FHA borrowers since they're usually first-time home-buyers (FTHB). Rather than getting an interest rate in the 5s from a mortgage broker, many lenders will persuade higher rate and pay more origination fees.
So shop around as dillegently as you can.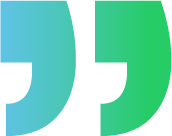 "SELFi started with a simple idea: to offer the absolute lowest interest rates. That's it."
Subscribe to our mailing list
Stay up-to-date on interest rates, loan options, and money saving tips.