Rocket Pro TPO Executive Vice President, Austin Niemiec, made a slew of big announcements regarding what's to come for Rocket Mortgage's wholesale channel on Tuesday. Over the last 12 months Rocket Pro TPO has partnered with over 3,000 new mortgage brokers and have closed more loans in the same period than the company ever has.
The biggest announcement made by Niemiec involved the evolution in the company's outlook regarding technology. Coming in December the current That's My Mortgage client portal will be replaced with an all-new portal where clients are able to e-sign disclosures in half of the time it currently takes on thatsmymortgage.com. In addition, brokers will be able to push loan conditions to the client, who is then able to upload documents to satisfy those conditions. Moreover, brokers will have the option to brand the portal to their choosing.
With just 170,000 licensed real estate agents having closed loans with Rocket in the last year, the company has decided to take their real estate partnerships up a notch. Borrowers using Rocket Homes will now be matched with real estate agents as well as Rocket Pro TPO Pinnacle Partners. QuIn addition, Pro Mixers, social meetings of agents and brokers around the country, were announced.
Niemiec also updated Rocket Pro PTO partners on improvements to the company's marketing hub. All new technology will be used to help partners market with an option of co-branding, which was previously unavailable.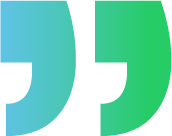 "170,000 licensed real estate agents closed loans with Rocket in the last year."
Subscribe to our mailing list
Stay up-to-date on interest rates, loan options, and money saving tips.