One of the biggest changes in American culture over the course of this grueling pandemic has been the closure of cinemas around the country. The simple joys of sitting down with a bucket of freshly buttered popcorn, while sipping a soft drink on the rocks, eagerly awaiting the room to go dark and the big screen to light up, have disappeared without warning. We took this pleasure for granted. And now for the most part it's gone. Movies have been delayed, postponed and even cancelled. A handful of movie theater chains have gone out of business, and the industry in general has been in crisis mode, trying to figure out how to pivot in a post pandemic world.
This drastic change in our movie viewing culture has left me nostalgic for the glory days of film. I remember waiting in lines around the block in hopes of catching a glimpse of one of Spielberg's dinosaurs in Jurassic Park. I recall my mother and sister making their way out to go see yet another sold out showing of Leonardo DiCaprio and Kate Winslet in Titanic. I wonder if these huge 'event' movies are a thing of the past as Blockbuster video stores or Warehouse Records stores now are. To satisfy this nostalgic craving I did a deep dive into the absolute biggest movies in film history. I wanted to know how the mega movies of old rank in number of tickets sold. If I were to count box office totals alone, I'd end up with only Marvel movies made in the last decade. So I realized I needed to incorporate inflation when ranking these films and discovering which movies are indeed the biggest of all time. Ranked below are the 20 highest grossing movies of all time, adjusted for inflation.
20. Star Wars: Episode 1 – The Phantom Menace
George Lucas brought his world-renowned franchise back to the silver screen some 16 years after the release of Return of the Jedi. This prequel was buzzed about for years and looked forward to with more anticipation than any movie in recent memory. I remember skipping my last class of the day in 9th grade to go attend with a friend opening week. While the movie itself is seen as one of the weaker Star Wars films, the numbers don't lie. This installment played its way to $1.8 billion.
19. The Jungle Book (1967)
This classic tale of the boy raised by wolves was a box office sensation upon it's release. The lovable characters and catchy tunes have brought kids and adults alike coming back to this timeless film for decades. It also happens to be the last movie produced by Walt Disney himself, as he passed away during the film's production. It's box office total is a whopping $1.8 billion.
18. Jurassic World (2015)
After a trio of Jurassic Park films in the 90s, Universal Studios had the feeling audiences wanted more. They were right. This Chris Pratt vehicle scorched box office records in 2015 making it's way to eighteenth on the all-time list. With a $1.85 billion haul, this reincarnation was a dinosaur of a money maker.
17. The Lion King (1994)
With Hans Zimmer and Elton John's Oscar winning soundtrack, Nathan Lane and Jeremy Irons' impeccable voicework, and countless other legendary qualities, it's no surprise this Disney classic made the list. It spawned a Broadway musical, a live-action remake and millions of stuffed animals all over the world. The movie alone grossed $1.9 billion. Not too shabby.
16. 101 Dalmatians (1961)
A Disney oldie but a goodie, 101 Dalmatians was initially praised as Walt's best release since Snow White. After droves of tots and their parents first saw the film in 1961, the studio re-released it a multitude of times over the years. It's adjusted gross over the years stands at quite an impressive $1.95 billion.
15. The Exorcist (1973)
Widely regarded as one of the greatest horror films of all time, this winner of two Oscars terrified theatergoers all over the nation in 1973. The timeless horror movie depicts an attempt to exercise a 12-year-old girl being possessed by the devil. Oh yeah, it also made a killing at the box office, to the tune of $2 billion!
14. Avengers: Infinity War (2018)
Although I personally have suffered from Marvel superhero fatigue in recent years there is no denying that this powerhouse movie universe makes impressive and extremely successful films. Infinity War pits the crew vs Thanos for the first time and epic occurrences ensue. People love this stuff. Gross: $2.05 billion.
13. Jaws (1975)
Hailed as one of the greatest films in cinematic history, winner of three Oscars and owner of one of the most famous scores ever, it's not a surprise that Jaws makes this list. One of many Spielberg directed box office triumphs, Jaws grossed $2.1 billion.
12. Jurassic Park (1993)
This visionary dinosaur romp changed filmmaking forever as it cast a prehistoric spell over filmgoers in 1993. Yet another Steven Spielberg creation, Jurassic Park had youngsters begging their parents to go back to the multiplex for repeated viewings. And there were certainly repeated viewings, myself included, as the film took in $2.1 billion at the box office.
11. Snow White and the Seven Dwarves (1937)
This Disney take on a Brothers Grimm classic captivated audiences during the Golden Age of cinema. Snow White helped lay the groundwork for what eventually became the Walt Disney empire. It is still regarded as one of the best animated films to date. Gross: $2.15 billion.
10. Star Wars: Episode VII – The Force Awakens (2015)
Ten years after the conclusion of the prequel trilogy Star Wars was back. This trilogy kicks off 30 years after the events featured in Return of the Jedi. Han, Leia, and Luke were back, and fans were thrilled. The nostalgia and the excitement of a new generation combined for a whopping total of $2.2 billion at the box office.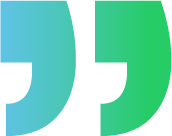 "To satisfy this nostalgic craving I did a deep dive into the absolute biggest movies in film history."
9. Doctor Zhivago (1965)
This one was a bit of a surprise for me. I'm aware Doctor Zhivago was an Oscar winning, beloved classic, but had no clue it made this much money. The film is an epic love story set in World War I era Russia amidst the Bolshevik Revolution. Apparently audiences flocked to it in the 60's. Gross: $2.25 billion.
8. The Ten Commandments (1956)
At the time of it's release The Ten Commandments was the most expensive movie ever made. The investment was worth it as the bible epic cleaned up at the box office. Starring Charlton Heston and directed by the legendary Cecil B. DeMille, the film was selected for preservation by the Library of Congress in 1999. Gross: $2.3 billion.
7. E.T. the Extra-Terrestrial (1982)
Based loosely on the imaginary friend Steven Spielberg created when his parents divorced, E.T. is a story of friendship and bravery. Winner of four Oscars and owner of another brilliant John Williams score, the film has resonated with folks for generations. It's box office haul stands at $2.4 billion.
6. The Sound of Music (1965)
The story of Maria and the von Trapp family struck a chord with audiences worldwide, becoming the highest grossing movie of all time upon its release. Winner of five Academy Awards, the musical classic also has one of the highest selling soundtracks in history, written by Rodgers and Hammerstein. This box office total was alive with the sound of $2.5 billion.
5. Avengers: Endgame (2019)
This massive climax to the Avengers trilogy and 22nd film in the Marvel Cinematic Universe, grossed $1 billion in it's first five days of release! It currently holds the title of highest grossing film of all time (not adjusted for inflation). The film showcases some of the biggest movie stars of all time and features some of the most impressive CGI ever put to screen. It's gross stands at $2.9 billion.
4. Star Wars: Episode IV – A New Hope (1977)
The movie that started it all. This timeless space western gave birth to countless sequels, prequels, imitations, actors, fans, cartoons, toys, etc. Forgotten is the fact that Star Wars won seven Oscars and is one of the most critically acclaimed films of all time. Nobody could foresee the success that would follow this movie at the time of it's release, but here we are. It's box office total stands at $3 billion.
3. Titanic (1997)
And here comes James Cameron down the stretch. This epic love story/disaster movie captured the hearts and imaginations of people all over the world for well over a year. It's box office numbers showed. Leo, Kate and Celine's pipes helped Titanic become the first ever film to make over a billion dollars in theaters. Winner of eleven Oscars, seller of millions of soundtracks and breaker of millions of hearts, this movie will go on…and on. Gross: $3.2 billion.
2. Avatar (2009)
Criticized for plot, but not for visual brilliance, Avatar is yet another James Cameron masterwork. Spearheading the rise of 3D movies, Avatar provided nearly three hours of jaw dropping eye candy to theatergoers all over the world. Be on the lookout for sequels that have been in the works for over a decade. With a potential re-release into theaters at some point Avatar could add on to it's already astonishing $3.3 billion box office total.
1. Gone with the Wind (1939)
Frankly my dear, audiences really gave a damn. The centerpiece for the Golden Age of cinema, Gone with the Wind is arguably the greatest film of all time. It is also the most successful. Set in the American Civil War South, this tale of yesteryear won the hearts of the country in the late 1930s. It has since been somewhat controversial for outdated portrayals of race, but is surely an essential film in American cinematic history. It grossed a mind blowing $3.7 billion adjusted for inflation. No other movie comes close.
Subscribe to our mailing list
Stay up-to-date on interest rates, loan options, and money saving tips.