Goodbye interest rates in the 2s. Hello interest rates in the 4s.
Mortgage interest rates hit their highest level in 3 years in lockstep with the 10 year yield rising to it's highest level in 3 years.
What's causing interest rates to jump?
Inflation
Fastest way to combat inflation is to increase interest rates. This is exactly in line with what the Fed said they would do, with 7 rate hikes planned for 2022.
With last week's rate hike of .25%, that's one down, 6 more to go.
Treasury Yields Rising
For the most part, mortgage interest rates are strongly tied to the 10 year Treasury yield.
The best way to know what's going on with mortgage rates, is to look at the bond yield ticker TNX.
The treasury yield hit 2.315 on March 21st, 2022, the highest mark in 3 years, so no surprise, that interest rates also hit their highest level in 3 years.
MBS market
In the United States, over 90% of the loans originated are sold on the secondary market, usually as a mortgage backed security (meaning a bundle of mortgages).
What investors are willing to pay for MBS will dictate the margins that non-bank lenders can operate at, which will impact the mortgage interest rates offered.
Competition
While rates are rising, margins are compressing, so we are seeing the discrepancy between rates offered at different lenders to be greater than 1%.
During the pandemic, there was less discrepancy in mortgage rates offered as all lenders were operating at high margins. Now we'll see some lenders offer a 4%, when another offers 5%, all costs and factors being the same.
So it's super important not to just bank on the trust of your agent's recommendation.
We make mortgage shopping as transparent as possible with our AccuRate table.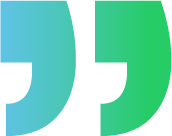 "Mortgage rates reached their highest level in 3 years"
Subscribe to our mailing list
Stay up-to-date on interest rates, loan options, and money saving tips.