I always tell people, the biggest competition for SELFi is consumer misunderstanding.
The more knowledgeable a customer, the more likely SELFi will earn his or her business. So we are in the education business just as much as the mortgage business.
And here is one of the aspects of mortgages that so few consumers know about: wholesale interest rates.
Wholesale vs. Retail Rates
Mortgage lenders offer two sets of interest rates, wholesale and retail.
Wholesale interest rates are much lower interest rates offered to 3rd party originators like SELFi. Retail interest rates are higher interest rates offered directly to the consumer.
SELFi is a marketplace with over 30 lenders that compete for your business with actual wholesale interest rates, in real-time. One of our approved lenders is Quicken Loans.
And I'm going to break it to you, if you got your mortgage directly with Quicken Loans. You overpaid.
You could have received a wholesale interest rate from Quicken Loans.
We're talking about serious money
Let's say you want to refinance with Quicken Loans aka Rocket Mortgage.
You can either work directly with Quicken Loans or you can go through SELFi to Quicken Loans.
If you choose to refinance through SELFi to Quicken, you're going to get a lower interest rate by around .500%.
So that means, if Quicken Loans is offering a 4.500% 30 year fixed, you would get a 4.000% 30 year fixed, through SELFi to Quicken Loans, at the same closing costs.
Think about that.
It's the same mortgage, same company, same requirements. Significantly better interest rate.
Why? You may ask. It has to do with customer acquisition cost.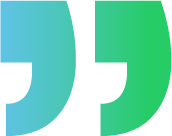 "You'll be amazed at how much you'll be able to save going to Quicken Loans through SELFi."
Customer acquisition cost
From Quicken Loans perspective, when they get a loan through SELFi, they spent $0 to acquire that customer. So they can afford to provide SELFi much lower interest rates.
Whereas, if you work directly with Quicken Loans, the interest rates provided have to include the enormous marketing budget of Quicken loans. Rickie Fowler isn't doing those commercials for free!
If you like Quicken Loans, go through their wholesale channel
I am not anti-Quicken Loans. In my opinion, they do a great job with servicing the mortgage after the loan closes. Also, their wholesale interest rates are very competitive, though usually not lowest.
I just want to personally inform you, that if you are working directly with Quicken Loans you are overpaying on your interest rate. By a lot.
How do think an owner of a Quicken Loans can afford to buy an NBA team? Exactly, he's not doing these loans at a low margins.
Don't believe me? Get a quote directly from Quicken Loans and then contact me to compare. I'll provide a quote from Quicken Loans through SELFi.
You'll be amazed at how much you'll be able to save going to Quicken Loans through SELFi.
Subscribe to our mailing list
Stay up-to-date on interest rates, loan options, and money saving tips.