Step 1: Check your Customized Rate
SELFi is focused on transparency. Our rate table, called AccuRate enables you to check real and accurate interest rates with our wholesale lending partner Rocket Mortgage. Unlike, other companies these interest rates are not teaser rates. They are real and accurate.
The reason why the interest rate is lower with Rocket Mortgage through SELFi is because we have access to wholesale rates from Rocket Pro TPO, Rocket Mortgage's wholesale channel.
To summarize the reason why the rates are lower are:
Rocket Mortgage provides us their wholesale rates
By empowering you to search rates and apply online, SELFi keeps it's costs to industry lows
The combination enables us to under-cut the market.
What is a mortgage refinance? 
Refinancing your mortgage means you are replacing your existing loan with a new loan. You can refinance with any company, you do not have to return to your original lender.
When should I refinance? 
You should refinance if you can lower your rate at no closing costs. With YourAge, we can have the term match your remaining term left. E.g. if you're going from 5.250% to 4.990% and have 29 years left. We can have set the loan to be a 29 year term.
As long as there are no closing costs, it always makes sense to pay a lower interest rate.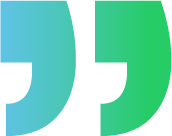 "SELFi is focused on greater transparency and lower rates for all." 
Step 2: Compare
A Loan Estimate (LE) is a standard document that provides a clear and concise summary of all the features, costs, and risks associated with your mortgage. Here is how to read the LE:
Focus on points and lender credits.

 This is where you'll see the true difference in pricing.  If your selected rate has points, it will show up on the 2

nd

 page in Section A. If the rate you selected has lender credits, it will appear on the 2

nd

 page under section J.  

Compare to your quote.

 If the credits or points on the LE do not match the quote provided then this is a red flag.

Look at the Loan Amount.

 

Some lenders promise "no closing costs" and then roll all the fees into the loan.  

Reviewing Closing Cost detail, not just total costs.

 On the 2nd page, you will see a breakdown of the closing costs. This is where it helps to remember the three buckets of closing costs: 1) Fees specific to lender; 2) Third party fees; 3) and closing costs specific to your property that are the exact same regardless of lender.
Check to see if your rate is Locked. In the top right-hand corner, it will indicate if your rate is locked. If it's not, then you know that the points or credits are subject to change.
Step 3: Apply
It begins with completing a Uniform Residential Loan Application, which is a standard form that lenders use to gather necessary information to make a decision on your loan application.
There are six pieces of information needed for a mortgage application, they are:
Name and names of co-borrowers

Loan Amount

Social Security Number and Date of Birth

Address and two-year residence history

Income and two-year employment history

Estimated Value of Property
With SELFi our intuitive online application allows you to complete the necessary information quickly and securely while on your own time.
Subscribe to our mailing list
Stay up-to-date on interest rates, loan options, and money saving tips.