It's no secret that Amazon.com is one of the largest and most successful companies in the world.
With a market capitalization of over $1.0 trillion and operations spanning across a wide range of industries, the company has established itself as a major player in the business world.
However, one area that Amazon has yet to fully explore is the mortgage industry.
The mortgage industry is a significant part of the economy, with trillions of dollars in loans being issued every year. It's also a highly competitive field, with a wide range of players, from large banks to independent mortgage brokers.
So, the question on many people's minds is, will Amazon.com enter the mortgage industry?
Track Record points to someday
The answer is that it's currently unclear. Amazon.com has not made any official announcements regarding plans to enter the mortgage industry.
However, the company's track record of disrupting industries and constantly expanding into new markets means that it's not out of the question.
If Amazon were to enter the mortgage industry, it would likely use its vast resources and technology to shake up the status quo.
The company could potentially use its data and analytics capabilities to offer more personalized and efficient mortgage services to customers.
Additionally, Amazon's reputation for delivering products and services quickly and efficiently could also be applied to the mortgage process, making it faster and more convenient for borrowers.
Already a Business Lender
Furthermore, Amazon has been expanding into the financial services sector by offering loans and credit to its merchants, and they already have a service called Amazon Lending, which is a marketplace lending platform that provides short-term loans to small and medium-sized businesses.
This could be a stepping stone to enter into the mortgage industry.
Regulation
However, one potential obstacle for Amazon entering the mortgage industry could be regulations. The mortgage industry is heavily regulated, and it's unclear how Amazon would navigate the complex legal and compliance requirements.
In conclusion, whether Amazon.com will enter the mortgage industry is still unknown. But if they do, they have the potential to shake up the industry with their technology and resources, offering more personalized and efficient services to customers. It's definitely something to keep an eye on as the company continues to expand and evolve.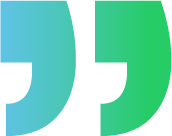 "SELFi started with a simple idea: to help homeowners obtain the lowest interest rates on their mortgage. That's it."
Subscribe to our mailing list
Stay up-to-date on interest rates, loan options, and money saving tips.