For the seventh consecutive year, the Federal Housing Finance Agency (FHFA) increased loan limits for Fannie Mae and Freddie Mac backed mortgages.
The conforming loan limit will jump from $647,200 to $726,200. For high cost areas, like the Bay Area, the loan limit will increase from $970,800 to $1,089,300.
The increase represents a 12.2% jump in loan limits from 2022. 
Significance of the change
More than 90 percent of mortgages are backed by Fannie Mae, Freddie Mac, and Ginnie Mae.
Increasing the loan limits allows for more homeowners to obtain a mortgage that is backed by one of these agencies, which generally have the most borrower friendly terms.
In particular, home shoppers who have been pre-approved for a $647,200 loan amount should immediately look to increase their buying power to $726,200. You may now be able to qualify for a higher loan amount and at more attractive financing terms.
The same is true for home shoppers with a budget between $1.0M and $1.2M in high cost areas, like San Francisco.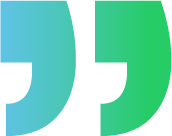 "SELFi started with a simple idea: to offer the absolute lowest interest rates. That's it."
Refinance Opportunity
For homeowners who recently purchased with a loan size of around $700,000, you may immediately have a refinance opportunity since the loan is now in the conforming bucket. This is because conforming loans may have lower interest rates than high balance loans.
Subscribe to our mailing list
Stay up-to-date on interest rates, loan options, and money saving tips.