You may have heard of SELFi's innovative DIY Refi® program but we have been working on hard to innovate for home-buyers too.
And this week unveiled a new program for  home-buyers: 
Lock & Shop with Verified Pre-approval
Lock & Shop enables you to lock-in your interest rate for up to 90 days while you submit offers on homes. 
By locking-in your rate ahead of time, it protects your interest rate and payment, even if the rates contineue to rise.  
Given the Fed's intent to cool inflation even if it causes "some pain", it's likely rates will continue to rise until inflation slows to 2% or there is a recession. 
This is why Lock and Shop is so powerful.
Massive Savings potential
Locking-in your rate today has obvious benefits and the savings can be MASSIVE.
For example, according to Mortgage News Daily, average 30 year fixed conventional mortgage is 7.22% (fyi- SELFi marketplace is usually .5% lower than the average).
Had you locked in your rate 90 days ago, the average 30 year fixed rate, again according to Mortgage News Daily, was 5.40%.
On a $715,000 loan amount – new conforming loan limit that we're now accepting applications for with only 3% down – the difference in monthly mortgage payment between those two rates is $848 a month.
All the Upside, None of the Downside
I know what you're asking… what happens if interest rates go down after locking-in?
This is where the SELFi marketplace kicks-in.
As a discounted digital broker, we have access to 30 lenders wholesale interest rates such as Rocket Mortgage.
Basically, we can get you a lower rate than what you can get directly with a lender.
It's sort of like travel or hotels.com, we get the wholesale rates, keep our cost low, and pass the savings back.
So, if rates go down by the time you enter contract, we'll place the loan with another wholesale lender that is offering the lowest rate at the time.
This is what separates SELFi's Lock and Shop program from banks and lenders. With a retail lender, you're tied in with only that lender, whereas with SELFi, you get a whole marketplace.
Now normally, brokers charge a high commission for their service, but with AccuRate, our online interest rate calculator and our intitutive application, we can cut costs and pass the savings to you.
What's the catch? 
Well, your real estate agent may inform you that a discounted mortgage broker is going to provide poor service and therefore create a headache in closing the loan.
But that's not true. The reason is that technology not only reduces costs, it also reduces friction.
You can see it in the SELFi reviews, our customers initially choose us for our low rates, but rate us based on the excellent service. 
With our platform, you can select an interest rate, apply online, upload all your documents, e-sign initial disclosures, lock-in your rate, and submit an application to underwriting in under 1 hour.  
You read that correctly.
Since SELFi is a Top 20 Broker in the United States, our wholesale lending partners  priortize our loans so that they're approved in under 72 hours.
So to summerize for the math wizzes:
Lower rate + faster service = less headaches and financial freedom sooner.
Verified Pre-approval
To be eligible for lock and shop you first have to get a verified pre-approval.
The process of obtaining a verified pre-approval is fairly straightforward. You apply online and upload your income and asset documentation. 
Then, a human underwriter will review the documents and approve your loan, setting a maximum loan size. 
Verified pre-approval takes a few days and that's the point, when borrowing hundreds of thousands of dollars, we value certainity over speed. And if need be, we can write a pre-qualification letter same day. 
Advantaged for a Verified Pre-approval
A verified pre-approval may take longer, and require more effort on everyone's part (borrower, mortgage adviser, underwriter) but it creates certainty in the process. And that is a huge negotiating advantage with the seller.
Some lenders advertise the speed of their pre-approval, I saw one advertisement for a pre-approval in 3 minutes.
That is not a verified pre-approval because it has not been reviewed by the underwriter. That pre-approval is an automated pre-approval. 
An automated pre-approval is only as good as the inputs. For example, if a W2 borrower recently receiving RSU bonus income includes that income as a salary then the system underwites as salary income. Then the automated system calculates debt-to-income ratio based on the user input. Fannie Mae guidelines on bonus income, however, may prevent that income from being qualified and thus that borrower is not able to afford the loan they got pre-approved for. The said part is borrowers learn this after going into contract. 
BTW – this happens frequently with automated pre-approvals. Read the horror story reviews of companies like Better Mortgage or SoFi. 
Basically there are 3 types of pre-qualification: 
Verified pre-approval: documents reviewed by the actual underwriter to determine maximine loan amount

Automated pre-approval: Industry trend to run automated underwriting based on user input. 

Pre-qualification: Basically a lender or broker saying based on a conversation and or documents we've seen, the borrower can qualify for $X. This analysis is usually done by a sales person who may not be equipped with the skills necessary to make a determination. 
With SELFi Lock & Shop program, we will get your rate locked and a verified pre-approval. 
This gives you confidence when home-shopping and puts you in a better position to negotiate with the seller.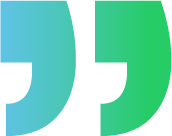 "All the upside, none of the downside."
Subscribe to our mailing list
Stay up-to-date on interest rates, loan options, and money saving tips.