If you're a homeowner, you may have recently received a notice in the mail or via email that the lender you make your mortgage payments to has changed. This can be a confusing and unsettling experience. It's important to know that it's a common practice in the mortgage industry. In this post, we'll take a look at what happens when your mortgage is sold to another lender. 
First things first – your lender is actually called your mortgage servicer. 
Your actually lender is likely a governement sponspored enterprise such as Fannie Mae or Freddie Mac, or the Federal governement if you have an FHA or VA loan. 
The governement holds the Note to your mortgage, and they pay a small fee to your mortgage servicer to collect and disburse payments.
Mortgage lenders do not make money on interest, they make money by being paid to service your mortgage, in addition to originating the loan itself.
Mortgage Servicing Rights (MSRs)
Mortgage servicing rights (MSRs) refer to the right to collect and process payments on a mortgage loan. When a lender originates a mortgage loan, they also typically service the loan by collecting payments from the borrower, paying taxes and insurance on the property, and handling any delinquencies or defaults.
However, lenders may sell the servicing rights to another company, known as the servicer, who will then collect payments and handle the administrative tasks associated with the loan.
Terms and Conditions do not change
When a mortgage loan is sold, the original lender transfers the servicing rights to the loan to another lender.
This is done for a variety of reasons, such as to free up capital, diversify risk, raise funds, or reduce regulatory burden. When a mortgage is sold, the terms and conditions of the loan do not change.
The new servicer is required to honor the terms of the original loan agreement, including the interest rate and payment schedule. The borrower will continue to make their mortgage payments to the new servicer, and their credit history will not be affected by the loan sale.
Notice of Sale
It's important to note that you should have received a notice of the sale in the mail or via email. This notice should include the name and contact information of the new lender. If you have any questions about the loan sale, or if you are having difficulty making your mortgage payments, you should contact the new lender as soon as possible.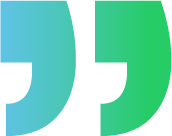 "SELFi started with a simple idea: to help homeowners obtain the lowest interest rates on their mortgage. That's it."
Subscribe to our mailing list
Stay up-to-date on interest rates, loan options, and money saving tips.