Often the biggest barrier for first-time home-buyers in first-time home-buyers in Arizona is the down payment. Traditional banks typically require 20% down. In Scottsdale, AZ, the median home value is a whopping $900K in April 2022, up 20% year-over-year. For a $900,000 purchase price, 20% down payment equates to $180,000.
3.5% Down, No PMI
Available in the back-half of 2022, SELFi is enabling Arizona home-buyers to purchase condos and single family residences with only 3.5% down with loan amounts up $1.5 million. There is no private mortgage insurance (PMI) required. On a $1.5 million purchase, the down payment is only $52,500.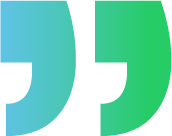 "SELFi started with a simple idea: to offer the absolute lowest interest rates. That's it."
Program Specifics
The mortgage program is only available to applicants who are buying a primary residence and the minimum credit score is 700.  For loan to $1.75 million, the minimum down payment is 5% down. Additionally, applicants should have a debt-to-income ratio below 40% and 12-24 months of reserves.
One appraisal is only required when the loan amount is below $1.5M. For loan amounts above $1.5M, two appraisals are required.
30 Year Fixed or 7/1 ARM
Interest rates are highly competitive for both 30 year fixed mortgages and 7/1 adjustable rate mortgages.
Opening the Door for New Homeowners
With only 3.5% down required, SELFi is opening the door to Arizona home-buyers who would otherwise be shut out of the competitive housing marketing. This is particularly true for high income first-time home-buyers but do not want to wait to save 20% down and fear being priced out of the market amid rising home prices.
Contact us if you'd like to go over rates, options, and our award-winning process with a licensed SELFi Mortgage Coach. 
Subscribe to our mailing list
Stay up-to-date on interest rates, loan options, and money saving tips.