As a first-time homebuyer, the process of buying a home can seem intimidating and overwhelming. There are so many things to consider, from finding the right property to getting a mortgage and securing financing. However, with a little preparation and knowledge, the process can be much smoother. Here are five tips for first-time homebuyers:
Start saving for a down payment early.
A down payment is the initial amount of money you put towards the purchase of your home, and it is typically required by lenders as part of the mortgage process. The size of your down payment will depend on the type of mortgage you get and the purchase price of the home. The more you can save for a down payment, the lower your monthly mortgage payments will be.
Get pre-approved for a mortgage.
Before you start looking at homes, it is a good idea to get pre-approved for a mortgage. This will give you an idea of how much you can borrow and what your monthly payments will be. It will also make you a more attractive buyer to sellers, as they will know that you are able to secure financing.
Research different mortgage options.
There are many different types of mortgages available, each with its own set of terms and conditions. It is important to research and compare different options to find the one that best fits your needs and financial situation. Consider factors such as the interest rate, the length of the loan, and any fees or closing costs.
Work with a real estate agent.
A real estate agent can be a valuable resource for first-time homebuyers. They can help you find properties that meet your criteria and negotiate the best price on your behalf. They can also provide guidance and assistance throughout the home buying process.
Be prepared for unexpected expenses.
In addition to the cost of the home and the mortgage, there are often other expenses that come up during the home buying process. These can include closing costs, home inspections, and repairs or renovations. It is important to budget for these additional expenses and have a financial cushion in case of any unexpected costs.
By following these tips, you can set yourself up for a successful and stress-free home buying experience. Don't be afraid to ask for help and seek the advice of professionals along the way. With the right preparation and guidance, you can find the home of your dreams.
written with the help of ChatGPT.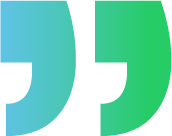 "SELFi started with a simple ida: to help homeowners obtain the lowest interest rates on their mortgage. That's it."
Subscribe to our mailing list
Stay up-to-date on interest rates, loan options, and money saving tips.