At Inman Connect, Vishal Garg, CEO of embattled and increasing higher priced mortgage lender Better Mortgage, launched One Day Mortgage.
Is it real? 
The short answer is: no, you cannot get a mortgage in one day. 
Why? Because under Federal Law, the lender must deliver the Loan Estimate at least 7 days before the consummation of the loan. 
So if Better Mortgage wants to originate a loan in One Day, they would need to focus their energy and resources into lobbying. 
RESPA Loan Estimate Timeline
The Real Estate Settlement Procedures Act (RESPA) is a federal law that regulates certain aspects of the mortgage loan process. One important aspect of this law is the requirement for lenders to provide borrowers with a Loan Estimate (LE) within a certain timeframe.
When a borrower applies for a mortgage, the lender is required to provide them with a Loan Estimate within 3 business days. This document is designed to give the borrower a clear and accurate picture of the costs associated with their loan, including the interest rate, closing costs, and other fees.
Once the borrower receives the Loan Estimate, they are required to have a minimum of 7 days to review and compare it before closing on the mortgage. This allows the borrower to make an informed decision about whether to proceed with the loan and to compare offers from multiple lenders.
https://selfi.com/how-to-read-a-loan-estimate-like-a-pro/
Loan Estimate waiting time purpose
The Loan Estimate is an important document that helps borrowers understand the costs of their mortgage loan and make an informed decision about whether to proceed with it.
By providing the Loan Estimate within 3 days and giving the borrower 7 days to review it, RESPA helps to ensure that borrowers have the information they need to make a wise decision about their mortgage.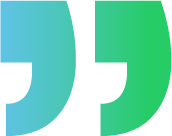 "SELFi started with a simple idea: to help homeowners obtain the lowest interest rates on their mortgage. That's it."
Subscribe to our mailing list
Stay up-to-date on interest rates, loan options, and money saving tips.