Article written by ChatGPT. Chat GPT is a chatbot launched by OpenAI in November 2022 and is the tech industry's latest step in language model generative artificial intelligence. 
Recovering from the Covid-19 Pandemic 
The residential real estate market in the United States has been recovering from the impact of the COVID-19 pandemic, which caused a temporary slowdown in home sales and price appreciation in 2020. However, the market has rebounded strongly in recent months, with home sales and prices reaching new highs in many parts of the country.
Mortgage Rates
One factor driving the strong demand for housing is the low mortgage interest rates that have been available in recent years. With rates remaining near historic lows, many buyers have been able to afford larger and more expensive homes. In addition, the pandemic has led many people to reassess their living arrangements and prioritize the ability to work from home, which has increased demand for larger homes with dedicated office space.
Housing Supply
Another factor contributing to the strong market is the limited supply of homes available for sale. The number of homes on the market has been declining in recent years, due in part to the strong demand and also to the slow pace of new construction. This has led to competition among buyers and a seller's market in many areas, with homes selling quickly and often for above asking price.
Despite the strong market, there are signs that the pace of price appreciation may be slowing. Some experts predict that price growth will moderate in the coming years, as higher mortgage rates and rising construction costs make it more difficult for buyers to afford homes. There are also concerns about the potential impact of rising inflation on the housing market, as higher prices for goods and services could lead to higher mortgage rates and lower affordability.
Real Estate market is still strong
Overall, the current state of the residential real estate market is strong, with high demand and limited supply leading to strong home sales and price appreciation. However, there are also some potential headwinds on the horizon that could impact the market going forward, and it is important for buyers and sellers to be aware of these factors when making decisions about the housing market.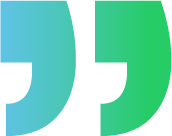 "SELFi started with a simple ida: to help homeowners obtain the lowest interest rates on their mortgage. That's it."
Subscribe to our mailing list
Stay up-to-date on interest rates, loan options, and money saving tips.