LeBron James is not only known for his incredible talent on the basketball court, but also for his savvy business ventures, including real estate.
The NBA superstar has built a significant real estate portfolio over the years, and it's worth taking a closer look at his properties and investments.
In 2020, James made headlines when he purchased a $36.75 million dollar mansion in Brentwood, Los Angeles. The mansion boasts 12,000 square feet of living space, complete with a home theater, gym, and pool. The property also features a separate guesthouse, perfect for hosting friends and family.
Akron real estate
But James' real estate portfolio doesn't stop there. He also owns multiple properties in his home state of Ohio, including a $23 million dollar mansion in Akron and a $9.2 million dollar home in Bath Township. These properties offer a taste of luxury and privacy, with amenities such as large yards, swimming pools, and multiple bedrooms.
In addition to owning multiple properties, James is also a savvy real estate investor. He is a partner in a development firm that is building a mixed-use development in his hometown of Akron, Ohio. The development will include a hotel, retail space, and residential units, and is set to bring jobs and economic growth to the area.
Real Estate total value
It's estimated that the total value of LeBron James' real estate portfolio is around $100 million. However, this is an estimate and the actual number could be different. His real estate wealth is a part of his overall net worth which is estimated to be over $450 million.
LeBron James continues to make smart real estate investments, and it will be interesting to see how his portfolio evolves in the future. He proves that being successful in one field doesn't mean you can't excel in another, and real estate is definitely an area where he excels.
If you're a fan of LeBron James or simply interested in real estate investing, it's worth keeping an eye on his properties and investments. He's a great example of how a savvy real estate portfolio can complement a successful career in sports and entertainment. "
Written with the help of ChatGPT.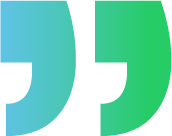 "SELFi started with a simple idea: to help homeowners obtain the lowest interest rates on their mortgage. That's it."
Subscribe to our mailing list
Stay up-to-date on interest rates, loan options, and money saving tips.