Here are some tips to keep in mind when it comes to a home inspection:
1. Don't skip the inspection:
It's easy to get caught up in the excitement of finding the perfect property, but don't forget the importance of a home inspection. It's a crucial step in the home-buying process and can save you thousands of dollars in repairs down the road.
2. Choose a qualified inspector:
Look for a professional inspector who is licensed and insured. They should also be affiliated with a professional organization such as the American Society of Home Inspectors (ASHI) or the National Association of Home Inspectors (NAHI).
3. Attend the inspection:
It's a good idea to be present during the inspection so you can ask questions and learn more about the property. The inspector will also be able to point out any potential issues and answer any questions you may have.
4. Review the inspector's report:
Make sure you review the inspector's report thoroughly and ask any questions you may have. It will provide you with a detailed report of the inspector's findings and will be an important tool when it comes to negotiating with the seller.
5. Don't rely solely on the inspection:
Keep in mind that an inspection is not a guarantee that a property is problem-free. It's simply an evaluation of the property's current condition at the time of the inspection.
6. Don't expect the inspector to provide a value judgement:
Keep in mind that a home inspector is not an appraiser and cannot provide a value judgement on a property.
7. Don't hesitate to ask for a re-inspection if needed:
If you have any doubts or questions about the inspector's findings, don't hesitate to ask for a re-inspection.
8. Check for certifications:
Look for certifications like ASHI, NAHI, InterNACHI, and the state licensing board for the inspector.
9. Look for additional services:
Some home inspectors may provide additional services such as radon testing, termite inspections, and other specialized inspections.
10. Get an estimate of costs: 
Ask the inspector to provide you with an estimate of the cost of repairs or upgrades. This can help you budget for any necessary repairs or upgrades and can also be useful when negotiating with the seller.
By following these tips and taking the time to have a professional inspect a property before you purchase it, you can make a more informed decision and potentially save yourself thousands of dollars in repairs down the road.
Written with the help of ChatGPT.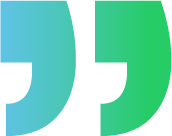 "SELFi started with a simple idea: to help homeowners obtain the lowest interest rates on their mortgage. That's it."
Subscribe to our mailing list
Stay up-to-date on interest rates, loan options, and money saving tips.