Examining why home-buyers, especially first-time home-buyers, are choosing SELFi over Better Mortgage.
1. Rate Table Transparency
The SELFi rate table empowers home-buyers to view real, accurate, and customized up-to-minute mortgage rates without providing personal information. 
Whereas, the Better Mortgage rate table only shows teaser rates and does not enable you to customize options and look at all closing costs. 
In order to view rates online you have to provide your personal data, including social security number.  
2. Lower Mortgage Rates
SELFi has access to wholesale mortgage rates giving it an advantage in consistently deliver a lower interest rate at a lower cost. 
Rates through SELFi could add up to small savings compared with Better, but it can also add up to massive savings like in this example:
"SELFi got me the best rate after I checked several other lenders such as better.com" – Paul Cornett, CA
"I initially went with Better.com but the process was taking too long and then I found SELFi and they offered me a lower rate." – Amit Das, CO
"I considered Better.com but quickly realized that Selfi offered a lower rate and I loved how transparent the website was." Alan, CA
"I started with Better.com prior to finding SELFi. Right off the bat, SELFi rates were lower." Nuno Andrade, FL
"Better Mortgage was unable to match SELFi's offer" Melissa, CA
"I shopped with Better.com but SELFi game the best rate and lower PMI". Prasanna W., CA
3. No Hand-Off
With SELFi, you're assigned a Mortgage Coach who works with you from start to finish.
We do this for 2 reasons:
1) The role of the Mortgage Coach is to educate you not sell. Mortgage sales agents typically only work with the customer before they apply. Then once they apply, they hand-off the loan to a less qualified processor. From our perspective, however, a lot of the education occurs during the application process.
2) this actually saves money as we can then avoid charging a processing cost or baking that cost into the rates offered. 
Better Mortgage is an assembly line. You work with a sales agent up-front before being transferred to your operations team. As Better Mortgage seeks to cut costs to operate profitably, one of the way to cut costs is to shift more operations work to their India office. 
This constant changing of hands is how you hear of horror stories and explains their 2 star rating on Yelp: 
"I have received zero communication/answers about why changes occurred" – Reddit User
"They rarely return phone calls or emails. you never know where you stand." – Credit Karma review
"It is extremely difficult to get ahold of a human." – Credit Karma review
"They kept changing the customer assistant so I have to talk to a different person and share the same information" – Yelp, Lu. L
"Zero assistance. They will drop the ball the day prior to someone trying to close on their home." – Yelp, Brendan D.
4. Home Loans for Veterans
SELFi is dedicating to serving our Veterans with honor and integrity just as those Veterans served our great nation. To us, serving Veterans means helping Veterans obtain a lower rate, at a lower cost, on their mortgage utilizing their VA Benefit. 
Better Mortgage chooses not to offer VA loans and is only able to offer Conventional and FHA loans to Veterans which puts them in a much worse position than being able to use their VA Benefit.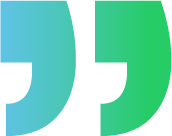 "SELFi started with a simple idea: to help homeowners obtain the lowest interest rates on their mortgage. That's it."
Subscribe to our mailing list
Stay up-to-date on interest rates, loan options, and money saving tips.