Ah, Costco. You walk-in wanting to buy some eggs and you leave with a $450 receipt.
It's easy to understand Costco's business model – quality goods sold at a lower price.
And to achieve that, you shop at warehouses. Almost being flattened by a fork lift is part of the charm.
You can see the savings… shrink-wrapped pallets, industrial building, buying in bulk.
So what's the connection between Costco and SELFi?
Well, funny you should ask. Like Costco, SELFi deliver wholesale rates for quality lenders without compromising service.
Wholesale mortgage rates are similar to wholesale groceries, but less understood.
Mortgage lenders offer two sets of mortgage rates:
Retail Rates – mortgage rates offered directly from their employees to consumers.
Wholesale Rates – mortgage rates offered to 3rd party originators.
With retail rates, lenders have 3 costs with originating the loan:  
Sales
Marketing
Operations 
Originating a loan is over $8,000, and the biggest cost is sales and marketing.
For wholesale rates, lenders just have just one cost when originating the loan:
Sales and marketing is out-sourced to 3rd party originators.
Thus, lenders can offer lower mortgage interest rates to 3rd party originators.
Additionally, lenders know that 3rd party originators are looking to offer the lowest rate to customers and have lots of lenders vying for their loan, so it creates a marketplace dynamic of lenders competiting for that one loan. 
Rocket Mortgage as an example 
Let's say your a borrower wanting to work with Rocket Mortgage for your loan. You can do that in 2 ways:
1. You can work directly with Rocket Mortgage and receive retail rates.
or
2. You can work with a broker that is approved with Rocket Pro TPO (Rocket Mortgage wholesale channel) and receive their wholesale rates.
Are all brokers equal? 
Heck, no. Mortgage brokers set the compensation they charge for their service as long as within the Goverment's threshold.
Side note –  that does not apply for correspondent lenders (basically, lenders that are brokers), so that's why a lot of brokers want to become lenders so they can charge more.
The less a broker charges, the more the borrower saves on the interest rate. 
SELFi is a discounted broker, so our focus is passing the wholesale interest rate to you at a lower cost than working directly with lender.
And that is why shopping for your mortgage at SELFi is akin to Costco.
You can get the same product for less than what you can get that product directly from the vendor.
For example, you can buy hummus at Costco at lower cost per ounce, then purchasing the hummus online directly from the supplier.
The same is true with SELFi. You can get a lower rate with the lender through SELFi, than the rate offered directly by the lender.
Our Goal
Not all lenders are in our marketplace, similarly Costco does not carry all products.
That said, what's unique about SELFi is that if we are not the best option for the loan, we will encourage and often recommend banks or lenders outside of our network. 
We are building an out-of-network marketplace to compete for your loan so you know you're getting the best deal. 
You can even get a free report on your Loan Estimate.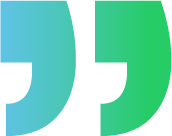 "SELFi started with a simple ida: to help homeowners obtain the lowest interest rates on their mortgage. That's it."
Subscribe to our mailing list
Stay up-to-date on interest rates, loan options, and money saving tips.