Buying a home can be an exciting and overwhelming experience, especially if it's your first time.
There are so many things to consider, from location and budget to mortgage rates and closing costs.
But don't let the process intimidate you – with the right guidance and preparation, you can be a first-time homebuyer with confidence.
Here are some tips to help you get started:
1. Get your finances in order
Before you start looking for a home, it's important to have a clear understanding of your financial situation. This includes creating a budget, saving for a down payment, and improving your credit score. By getting your finances in order, you'll be in a better position to secure a mortgage and find a home that fits your budget.
Note: SELFi offers free Credit Upgrade. Credit improvement companies charge hundreds for this service… it's free for SELFi members.
2. Work with a real estate agent
A real estate agent can help you navigate the buying process and find the perfect home for you. They can also provide valuable advice and support throughout the process, from finding homes that fit your criteria to negotiating the best price.
They can also be a trusted resource when reviewing the property inspection.  
Contact us for a vetted real estate agent in your area and receive a credit towards closing costs. 
3. Understand the market
It's important to have a good understanding of the real estate market and what you can expect. This includes knowing the average home prices in your area, as well as the current trends and conditions. By understanding the market, you'll be better equipped to make informed decisions when buying a home.
Your real estate agent is not buying the home, you are. So don't be too reliant on their advice. Have enought knowledge to form your own opinion.
4. Get pre-approved for a mortgage
Getting pre-approved for a mortgage can give you a better idea of your budget and what you can afford. It also shows sellers that you're a serious buyer, which can give you an edge in a competitive market.
Note: SELFi offers Verified Pre-Approvals, which is one step beyond a pre-approval that you get at most lenders. This ensures a) certainity which real estate agents love and b) allievates stress when you go into contract.
5. Don't be afraid to ask questions: 
Buying a home is a big decision, and there's no such thing as a silly question. If you're unsure about something, don't hesitate to ask your real estate agent or mortgage coach for clarification.
 Written with the help of ChatGPT.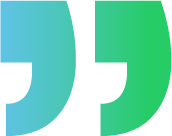 "SELFi started with a simple idea: to help homeowners obtain the lowest interest rates on their mortgage. That's it."
Subscribe to our mailing list
Stay up-to-date on interest rates, loan options, and money saving tips.