Everyone knows that comparison shopping saves them money, yet when it comes to mortgages, many people don't.
According to a report by the CFPB and Federal Housing Agency, 50% of consumers failed to shop around with mortgage companies before applying. Furthermore, 75% of consumers only applied with one mortgage company.
Consumers spend more time researching promo codes for delivery take-out than comparing interest rates for the largest debt of their lives. 
So what's the problem? 
The problem is that mortgage shopping is annoying, frustrating, and time-consuming.
Incessant phone calls, multiple credit checks, and bait n' switch
Take mortgage comparison leader, LendingTree. They enable lenders to compete for your loan and allow you to comparison shop. 
Sounds like a win, right? 
Except it's not. LendingTree sells your information to lenders. This results in sales agents aggressively calling 5 times a day. Then each lender has to run your credit to provide a Loan Estimate so your score ends up suffering. And after that, the figures on the Loan Estimate don't match the numbers discussed on the phone. 
Just look at the reviews of LendingTree on ConsumerAffairs.
Mortgage shopping, the SELFi way 
SELFi, like LendingTree, is a mortgage comparison platform, enabling lenders to compete for your mortgage. 
Here's how we differ: 
We NEVER sell your data. We are only compensated by the lender if the loan is completed.
No sales calls. We enable consumers to view real interest rates, in real-time without one phone call.
Lower interest rates. Lenders, like Quicken Loans, provide SELFi their wholesale interest rates, which are a lot lower than the rates provided directly to the consumer. 
We've done the hard work for you. We use an algorithm to match the lowest rate lender to your specific loan request.
No multiple credit checks. One application, with one credit check, can be used across 15 lenders.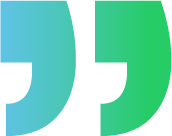 "SELFi started with a simple idea: to offer the absolute lowest interest rates. That's it."
Digital shopping without eliminating expert advice. 
Our goal is to provide a best-in-class digital mortgage shopping experience with expert advice. We achieve this by empowering the consumer to complete the sales functions while have a network of mortgage experts available to educate, not sell.  
When questions arise about the mortgage, our experienced, independent, and licensed Mortgage Coaches step in. 
We believe it's a winning combination and leads to lower interest rates without comprising service and our reviews from our customers speak to this combination.  
We want your feedback, what are you seeking when shopping for a mortgage?
Leave your comment below.
Subscribe to our mailing list
Stay up-to-date on interest rates, loan options, and money saving tips.